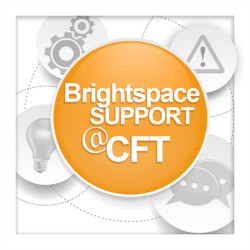 Vanderbilt will launch Brightspace as its primary course management system in summer 2017. Brightspace will replace Blackboard, the university's current system.
Brightspace, a system produced by the company D2L, was chosen after a yearlong needs assessment and vendor selection process involving faculty, staff and students. Among other enhancements, Brightspace features an intuitive interface, a virtual classroom space, and the ability to drag and drop files to course content areas.
"The move to Brightspace is part of Vanderbilt's ongoing strategic effort to embrace educational technologies that foster innovation in learning, teaching and discovery," Provost Susan R. Wente said. "Brightspace is a modern, responsive course management system that will support effective teaching across the entire campus."
The campus transition from Blackboard to Brightspace will occur in stages. Beginning this month, staff from Academic Affairs and VUIT will work with D2L to set up and configure Brightspace for Vanderbilt use. During this time, Blackboard will continue to be used as Vanderbilt's course management system. In April, Brightspace will be available for instructors interested in early adoption. The transition will finish in June, when Blackboard will be decommissioned and Brightspace will be available campuswide.
During and after the transition, the Vanderbilt Center for Teaching will provide training and support for instructors and students using Brightspace. The Center for Teaching has been the administrative home of Blackboard since 2014 and has provided Blackboard support to the campus since fall 2015. "We are excited to help launch Brightspace as Vanderbilt's new course management system," said Derek Bruff, director of the Center for Teaching, "and we look forward to providing faculty and student support in ways that enhance teaching and learning."
Details of the transition and updates are available at https://www.vanderbilt.edu/brightspace.