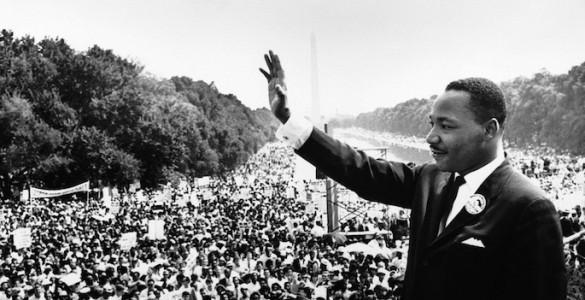 Kimberlé Crenshaw, a leading authority in the area of civil rights, Black feminist legal theory, and race, racism and the law will give the keynote address at Vanderbilt University's Martin Luther King Jr. Commemoration Monday, Jan. 16. The theme for this year's commemoration is "Justice and Democracy? Revolutionizing our American Myths."
The event will begin at 6:30 p.m. in Langford Auditorium with a candlelight vigil and inspirational interfaith service followed by middle and high school student winners of the university's annual MLK essay contest reading their winning entries. Chancellor Nicholas S. Zeppos and the presidents of the university's Black Student Association and Vanderbilt Student Government will welcome guests and make introductory remarks prior to Crenshaw's address. The event is free and open to the public, but tickets are required. A maximum of four tickets per person may be picked up at Sarratt Box Office in Sarratt Student Center. For ticket availability, call 615-343-3361. Tickets cannot be held or reserved.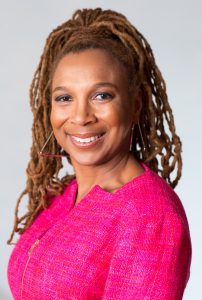 A Distinguished Professor of Law at UCLA and a professor of law at Columbia Law School, Crenshaw and her work have been foundational in two fields of study that have come to be known by terms that she coined – critical race theory and intersectionality. A specialist on race and gender equality, she has facilitated workshops for human rights activists in Brazil and India, and for constitutional court judges in South Africa. Her groundbreaking work on intersectionality has been globally recognized and was influential in the drafting of the equality clause in the South African Constitution. Crenshaw also authored the background paper on gender and racial discrimination for the United Nations' World Conference on Racism (WCAR), served as rapporteur for the conference's Expert Group on Gender and Race Discrimination, and coordinated non-governmental organizations' efforts to ensure the inclusion of gender in the WCAR conference declaration.
Crenshaw also has worked extensively on issues pertaining to race and gender in the domestic arena including violence against women, structural racial inequality and affirmative action. She has served as a member of the National Science Foundation's committee to research violence against women and has consulted with leading foundations, social justice organizations and corporations to advance their race and gender equity initiatives. She is a leading voice in calling for a gender-inclusive approach to racial justice interventions and has spearheaded the "Why We Can't Wait Campaign" and co-authored Black Girls Matter: Pushed Out, Overpoliced and Underprotected and Say Her Name: Resisting Police Brutality against Black Women.
Recognized as an outstanding scholar by the American Bar Association, Crenshaw also has been featured in Ebony magazine's Power 100, a list honoring the contemporary heroes of the black community, and was No. 1 on Ms. magazine's list of "Feminist Heroes of 2015."
The keynote event featuring Crenshaw is one of a number of activities happening on campus to commemorate the life and legacy of King. A noon event Friday, Jan. 13, at Benton Chapel featuring a talk by the Rev. Forrest Harris on the politics of Martin Luther King Jr. will officially kick off commemoration events on campus. A reception will follow at the in the Divinity School Reading Room.
Members of the Vanderbilt community also will participate in a MLK Weekend of Action Friday, Jan.13, through Sunday, Jan. 16. Organized by the university's Office of Active Citizenship and Service, Vanderbilt students, faculty and staff are encouraged to participate in projects that address specific community needs.
On the official MLK holiday on Monday, Jan. 16, Chancellor Nicholas S. Zeppos and Vanderbilt students will participate in the Nashville MLK Day march; shuttles will be provided to and from campus. Again this year, Nashville Freedom Rider and former Metro Council member Kwame Lillard will conduct a tour for students of significant sites in the Nashville Civil Rights Movement.
Also, on Tuesday, Jan. 17, Zeppos will host a panel discussion on President Barack Obama's legacy in partnership with the university's annual Martin Luther King Jr. Commemoration. The discussion, "Beyond Obama: Race, Politics and America's Future," is part of Zeppos' annual Chancellor's Lecture Series and he will be joined by Joshua Dubois, former head of the White House Office of Faith-based and Neighborhood Partnerships; Ana Navarro, Republican strategist and a political analyst for CNN and CNN en Espanol; Michael Steele, former chair of the Republican National Committee; and Vanderbilt Distinguished Visiting Professor and Pulitzer Prize-winning presidential historian Jon Meacham. The event is free and open to the public, but tickets are required. The free tickets are limited to four per person and must be picked up in advance of the lecture at the Sarratt Student Center Box Office. For box office hours of operation and additional information, call (615) 343-3361.
For full list of Vanderbilt's commemorative events and details, visit the university's Martin Luther King Jr. Commemoration website.