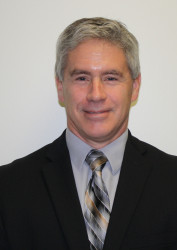 Douglas D. Horr, a seasoned audit professional with three decades of experience in higher education, is joining Vanderbilt University as associate vice chancellor for internal audit Feb. 1.
Horr will report to Chancellor Nicholas S. Zeppos and Mark P. Mays, the audit committee chair on the Board of Trust. He will work closely with the vice chancellors, deans and other senior leaders to develop best-in-class internal controls, processes and systems. One of his primary responsibilities will be leading risk management related to SkyVU.
"We are fortunate to add someone of Doug's talent and vision to our team," Zeppos says. "His strategic thinking will guide and strengthen Vanderbilt's administrative processes across financial, administrative and research support organizations. [lquote]Doug's depth and breadth of higher-education administration experience make him the right person to lead our risk mitigation effort as we develop initiatives like SkyVU and plan for our future.[/lquote]"
Horr comes to Vanderbilt from the University of Miami. As executive director of university compliance services there, he was responsible for strategic development and implementation of sustainable and effective programs to promote compliance and ethics awareness. Horr also helped establish and maintain a risk management process to identify critical institutional compliance and ethics risks, and was integral in developing and implementing an enterprise risk management initiative.
Horr replaces R. Dennis Johnson, associate vice chancellor for internal audit and institutional risk management, who is retiring after 15 years at Vanderbilt. Johnson came to Vanderbilt as assistant director of internal audit in 2001.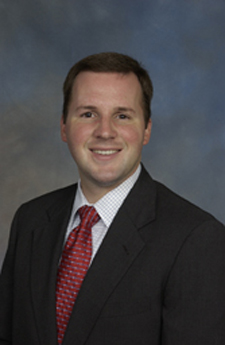 Horr was identified through a national search aided by a committee chaired by Vice Chancellor for Finance and Chief Financial Officer Brett Sweet. "Doug brings a wealth of experience and expertise to this position," Sweet says. "He will play a crucial role in the continued development of best-in-class internal controls, processes and systems that Vanderbilt needs as it moves forward."
Before Horr's three-year tenure at the University of Miami, he was the chief audit executive at Stevens Institute of Technology in Hoboken, New Jersey, for eight years. In that role he planned and directed all assurance and consultative services for the university, and also assisted the board of trustees and senior leadership in developing improved systems.
Horr also held several roles at Rutgers University through a 17-year period, including senior auditor and chief of staff for the vice president for administration. He led university-wide reviews of financial aid and research areas and worked with external auditors on annual financial, federal and NCAA examinations. He and a team also won a President's Award for their efforts in identifying root causes of audit issues and developing and leading professional development courses for Rutgers' business managers.
Horr holds a bachelor's in public affairs from Indiana University and a master's in higher education administration from Rutgers. He is a Certified Internal Auditor and a Certified Compliance & Ethics Professional. He recently served as president of the Association of College and University Auditors and is chair of its external relations committee. He is also active in the Institute of Internal Auditors.