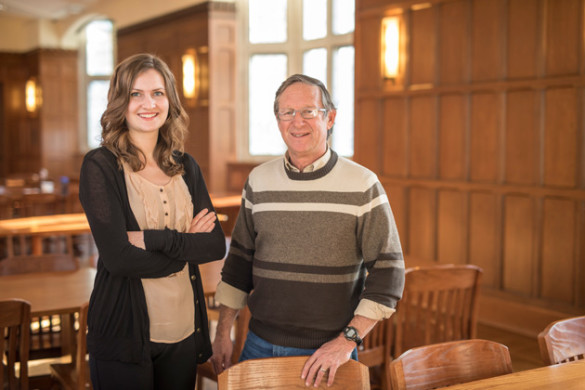 Brazil is home to one of the world's most accessible and advanced health care delivery systems, yet Brazilians repeatedly give it low marks. Why? That's the question that Vanderbilt University faculty and student researchers want to answer. Funded by a TIPs award, they are taking to Rio's largest slum this spring to find out why its residents believe the health care system misses the mark.
The TIPS program, A Multidisciplinary Approach to Assessing Health Care in Brazil, is mobilizing Vanderbilt's broad base of expertise in Brazil by bringing together a dozen historians, political behaviorists, public opinion experts, anthropologists, and infectious disease specialists from three colleges and schools and the library to assess Brazil's health care situation through a multifaceted lens. Students are also part of the unprecedented effort, with six undergraduate research fellows immersed in this project on top of their regular course load.
Trans-Institutional Program (TIPs) awards, a centerpiece of the Academic Strategic Plan, provide pilot funds for cross-disciplinary efforts that aim to tackle big questions and address grand challenges. Vanderbilt selected 17 projects in the inaugural 2015 cycle and 14 more in 2016. In both years, the awards involved more than 100 faculty members from all 10 colleges and schools.
"[rquote]This TIPs award will help us discover new ways to define and measure the social, economic and political causes and consequences that underlie disparities in health care experiences and outcomes,"[/rquote] said Marshall Eakin, professor of history and the award's principal investigator. "We also wanted to provide an immersive student experience, and graduate and undergraduate students have a path to contribute to the effort—the development of a new public health care paradigm—that advances our understandings of societal barriers and influences on quality health care and outcomes."
A 2014 survey conducted in Brazil by Vanderbilt's Latin American Public Opinion Project, known as LAPOP, shows that although experts see the country's system as a successful model in scaling up health care access, Brazilians who responded to the survey overwhelmingly gave that same system a failing grade. About 62 percent of Brazilians surveyed reported that they accessed public health care services in the past year, and three out of every four of those surveyed were dissatisfied with those same services. They also said that deficiencies in health-related public services overall was the most serious problem facing their country.
Experts at LAPOP and Vanderbilt's Center for Latin American Studies are developing a survey to answer three overarching questions:
What explains the gap between the widespread access to health care and the strikingly low satisfaction with those services?
What societal implications does that dissatisfaction have for democratic development?
What role do cultural, economic, social and political factors play in health care outcomes?
The undergraduate fellows are each working with a faculty mentor to develop a research project tied to the survey and its results and may submit questions to the survey to further their research project. Supported by $5,000 grants, the fellows may also travel to Brazil to help administer the survey in March and do further research next summer, working with the data after the survey is completed. The fellows will present their findings at a campus forum in the spring and complete an academic project for a grade.
Junior Katie Horneffer came to Vanderbilt with her eyes on medical school, but that goal evolved into an interest in public and community health thanks to her coursework in the Center for Medicine, Health and Society. She learned about the TIPs research opportunity through friends.
For the Brazil project, Horneffer is interested in pursuing one of two issues: how the LGBT community accesses the health care system, or how the stigma of having tuberculosis impacts a patient's adherence to the months-long treatment schedule.
Vanderbilt's living-learning communities awakened her interest in social justice. "My Vanderbilt Visions group first year was the first time I discussed social justice issues," she said. "My VUceptor made such a huge difference, introducing new discussion topics each week and talking about her personal experiences."
Horneffer joined the South Asian Cultural Exchange, and classes in women's and gender studies also broadened her outlook. The Wisconsin native has participated in Alternative Spring Break and sits on the board of MOSAIC. Last summer, she spent a month in Costa Rica volunteering in a medical clinic that served mainly refugees from Nicaragua. "That really shaped my perspective," she said.
The daughter of two physicians, Horneffer says that she and her father have a lot of dinner-table discussions about the health care system. "This is a side of health care that I was not aware of, but I've become very passionate about," she said.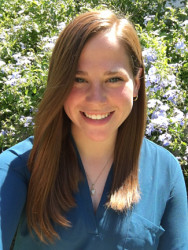 Paige Southworth, a junior currently studying abroad in Argentina, became interested in Brazil her first year at Vanderbilt. "I took a class in Portuguese, and I loved it," she said. "Then I took a Commons seminar on capoeira (a Brazilian martial art developed by slaves and former slaves bought from Africa), and that opened me up to learning more about Brazil."
Originally a public policy major, Southworth added Spanish and Portuguese as a second major. She has since tacked on a Brazilian studies minor. "I've fallen in love with the culture of Brazil," she said. "It's not like the rest of Latin America. There's a huge African influence in Brazil from the slave trade that you don't see in the rest of the region."
For the TIPs program, Southworth is considering looking at the impact of policies like the Bolsa Família program, which is similar to food stamps in the United States. Families receive money if their children are vaccinated and attend school. "Different groups debate its success," she said. "It is controversial and some have argued that it's contributed greatly towards diminishing poverty in Brazil, and others argue that the money is abused by the families in the program."
Eakin says the Brazil TIPs project will continue past the survey. "Brazil is an emerging power—but with great economic, social and health disparities across a diverse nation," he said. "It's the sixth largest economy, fifth largest country, and fifth most populous nation in the world. The World Health Organization, the United Nations and the United States Agency for International Development have all recognized the critical impact of multidimensional determinants on health and disease.
"This project, which provides an integrated approach to measuring and evaluating the impact of public health interventions from a multidisciplinary perspective, will have a lasting impact, in Brazil and beyond," he said.