Media Inquiries
Latest Stories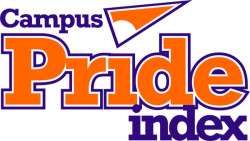 Vanderbilt University has received four out of five stars on the Campus Pride Index, the premier LGBTQ national benchmarking tool for colleges and universities to create safer, more inclusive campus communities.
Created in 2007, the free online tool allows prospective students, their parents and family members and those interested in higher education to search a database of LGBTQ-friendly campuses that have made efforts to improve the academic experience and quality of campus life for their students.
"One of our office priorities is advancing inclusive excellence intentionally throughout Vanderbilt. Being named to the Campus Pride Index allows us not only to celebrate our accomplishments, but also to highlight areas for development and future projects," Vice Chancellor for Equity, Diversity and Inclusion George C. Hill said.
The Office for Equity, Diversity and Inclusion worked closely with Vanderbilt's Office of LGBTQI Life as well as the Psychological Counseling Center, Human Resources, the Office of Housing and Residential Education, Admissions, Financial Aid, LGBTI Health at Vanderbilt, the Student Health Center, Vanderbilt University Police Department and the Equal Opportunity, Affirmative Action and Disability Services Department to make the comprehensive report possible.