Luce Foundation grant to establish national center at Vanderbilt Divinity School
Vanderbilt Divinity School aims to harness the power of public theology to create a new vision for achieving racial justice, thanks to a $1 million grant from The Henry Luce Foundation.
The Luce Foundation grant will establish the Vanderbilt Divinity School Public Theology and Racial Justice Collaborative, bringing together scholars, students, activists and public servants to study some of the nation's most pressing issues surrounding racism. The collaborative's work will strengthen the Divinity School's longstanding commitments to bring about a more just and compassionate world.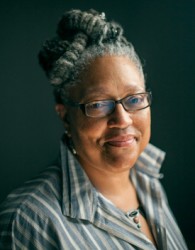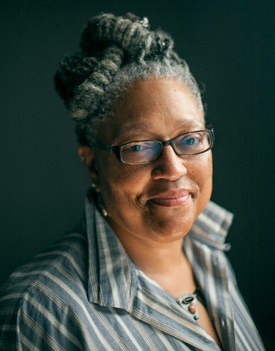 Emilie M. Townes, dean of the Divinity School and the E. Rhodes and Leona B. Carpenter Professor of Womanist Ethics and Society, will lead the collaborative as its director. Under her guidance, a postdoctoral fellow will manage the collaborative's day-to-day operations as its associate director as well as conduct research in public theology and racial justice.
In addition, the associate director will manage a new Collaborative Fellows program available to professional students and Divinity and Graduate Department of Religion students. A series of grants and one-year stipends will be available for research related to public theology and racial justice.
"We were thrilled when The Henry Luce Foundation approached us about this potential partnership to strengthen our mutual commitment to racial justice," Townes said. "As we engage diverse groups—professors, students, alumni/ae, religious and community leaders—in a variety of programs, including a new summer institute, we hope to foster multiracial, interreligious networks dedicated to eliminating racism."
Townes noted the importance of studying issues surrounding racism through the lens of the collaborative. "Many of our religious traditions often keep us siloed within particular racial, ethnic, socio-economic and spiritual communities. Public theology challenges us to break down those categories and come together as people of faith to imagine a better future," she said.
The Luce Foundation has been a longtime generous supporter of Vanderbilt Divinity School initiatives, including the Luce Chancellor's Chair in the History of Christian Worship and the Arts and the Religion in the Arts and Contemporary Culture program. The latter strives to build off the creativity of the arts for theological reflection, as well as provide a venue for leaders in the popular culture industry to explore the theological context and religious dimensions of their work.
The Public Theology and Racial Justice Collaborative has three main objectives: prepare the next generation of religious leaders, activists and engaged citizens to think theologically about racial justice; serve as a national resource for activists, policy makers and religious and community leaders who want to participate in a public theology that reflects a just society for all; and open a new and comprehensive national dialogue on public theology and racial justice through broad media platforms, such as informal speeches in the style of TED Talks and development of a MOOC (massive open online course).
"Vanderbilt Divinity School is strategically situated to lead the Public Theology and Racial Justice Collaborative as a progressive university-based divinity school located in a vibrant Southern capital city," Susan R. Wente, provost and vice chancellor for academic affairs, said. "[lquote]This collaborative supports the university's highest priorities[/lquote], including Chancellor Nicholas S. Zeppos' vision for strengthening the university's commitment to equity, diversity and inclusion."
Wente added that the collaborative aligns perfectly with the university's Academic Strategic Plan, which calls on faculty and students to address important problems and questions facing our community, nation and world.
The collaborative's work will focus on two areas: bolstering opportunities for Vanderbilt students to study issues of public theology and racial justice and establishing Vanderbilt as a national center for shifting the theological ground toward a just world.
Related to the latter goal of serving as a national resource for racial justice, the Divinity School will work to build a national network of scholars, activists, media specialists and other key advocates. Summer institutes will take place in 2018 and 2019 to engage and train students, grassroots organizers and activists. In 2020, a leadership conference will be held to measure what progress has been made on the collaborative's goals and to envision the path forward.
For more information about the collaborative, email Emilie Townes.