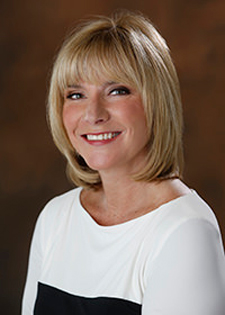 After 16 years of service, Beth Fortune, vice chancellor for public affairs, has resigned her position and will transition into a departure from Vanderbilt, which she has planned for early next year.
"Vanderbilt is indebted to Beth for her calm and steady leadership during a time of great transition and growth for the university. She has successfully and creatively navigated the constantly changing media landscape to advance the university's reputation nationally and globally and to garner positive recognition for our efforts and accomplishments," Chancellor Nicholas S. Zeppos said.
"Her communications skills and relationships with local, state and federal leaders has made her an outstanding ambassador for the university. She will be greatly missed, and I wish her the best in her future endeavors," he said.
Fortune came to Vanderbilt in 2000 as associate vice chancellor for public affairs and was appointed by Zeppos to the vice chancellor's position in 2008. Her portfolio includes a wide range of responsibilities, including news and communications; media relations; local, state and federal government relations; community and neighborhood relations; creative services; and trademark licensing. She also serves as the university's chief spokesperson and is highly visible and active in the Nashville community and serves on a number of boards.
"My tenure at Vanderbilt has been rewarding, fulfilling and a highlight of my career. After careful consideration and deliberation, I have decided it is time to move forward to a new chapter in my life," Fortune said.
"I am grateful to Chancellor Zeppos for giving me the opportunity to serve on his leadership team. I am proud of my association with this world-class institution, its mission and especially its people, with and from whom I have had the great privilege to work and learn. It has been an honor to lead an extremely talented team of public affairs professionals, who work every day to support and advance Vanderbilt's mission."
A national search for a newly created vice chancellor position that focuses solely on communications is under way, and an interim vice chancellor for public affairs who will oversee government, neighborhood and community relations will be named soon.