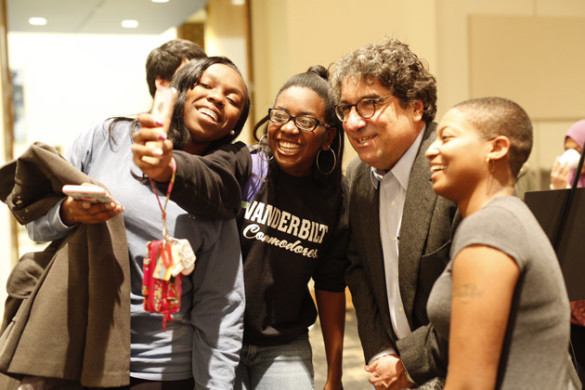 Chancellor Nicholas S. Zeppos visited with students at the Mega Stress Fest Dec. 2 at the Student Life Center.
Mega Stress Fest was designed as a chance for Vanderbilt students to relax and get away from the stress of finals week, which begins Dec. 10. The event featured free food, meditation activities, massages, facials, opportunities for students to check their stress levels, and more.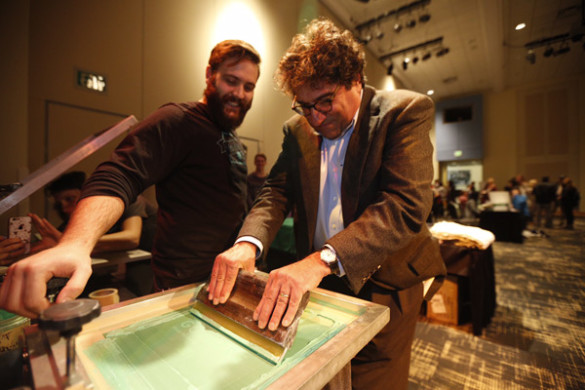 The event was presented by the Vanderbilt Programming Board's The Venue and the Office of Housing and Residential Education. Other sponsors included the Center for Student Wellbeing, the Vanderbilt [Im]Perfection Project, LEAPS, the Vanderbilt Recreation and Wellness Center, and Vanderbilt Student Government's Health and Wellness Committee.