SkyVU to launch Jan. 1, 2018
Dec. 5, 2016, 10:36 AM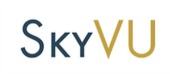 SkyVU, Vanderbilt's new cloud-based system that will replace current e-business services and provide a modern, synchronized environment to allow university faculty and staff to spend less time on paperwork and more time on efforts that contribute to the university's mission, has a new launch date, the SkyVU Steering Committee announced Dec. 1 with the following message:
"After careful consideration, the SkyVU Steering Committee has agreed on a Jan. 1, 2018, go-live date for the project.
This schedule positions the project launch at a time that it will best serve the broad Vanderbilt community. It reduces risk by allowing for a dress rehearsal and multiple rounds of testing, as well as more opportunities for communication and training. The timeline also allows for implementation of several extra modules, which couldn't be included in a July 1, 2017, go-live date and will increase the functionality available to users. Further, the Jan. 1, 2018, date better aligns the cutover with the calendar year, which is beneficial for payroll and tax purposes.
Finally, this will allow project teams to more fully transfer needed skills to the Vanderbilt functional teams. The SkyVU project team will continue to proceed at the same steady pace to ensure it can implement all aspects of the project successfully, with even more opportunities to develop end user proficiency. Together we will achieve an even more successful implementation of new business processes and technology to support our world-class university.
In summary, a Jan. 1, 2018, go-live:
Reduces risk by adding a "dress rehearsal" and more testing
Aligns better with payroll schedules
Incorporates more modules and functionality without phasing
Remixes Oracle/VU/Huron resources for better VU ownership
Provides more opportunities for end user communication and training
Learn more about SkyVU by reading the SkyVU blog on its website.