Statewide voter attitudes to be revealed at Dec. 8 news conference
by
Jim Patterson
Dec. 2, 2016, 9:35 AM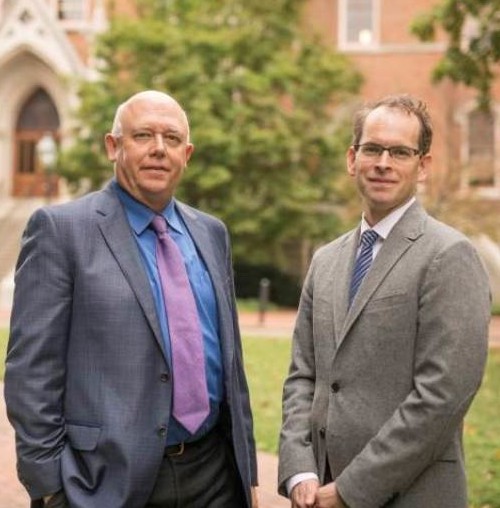 Voters' perceptions of President-elect Donald Trump in the weeks following his election and the thinking of Tennessee voters on a range of issues will be revealed at Vanderbilt University on Dec. 8.
Results of the latest Vanderbilt Poll, taken Nov. 14 to Dec. 1, will be released at an 11 a.m. news conference in the Community Room of the Jean and Alexander Heard Library, 419 21st Ave. S. John Geer and Josh Clinton, co-directors of the Center for the Study of Democratic Institutions (CSDI) at Vanderbilt, will be present to offer analysis and answer questions.
The Vanderbilt poll is normally conducted twice a year by the CSDI – just before the start of each legislative session, and then at the end of the session. The information in the November poll can help inform legislators and concerned citizens about the opinions of their fellow Tennesseans. By contrast, the poll in May provides insight into the successes and failures of the legislative session. The general goal is to provide insight into the opinions across the state and our representatives' work on new laws and policies.
The 110th Tennessee State Legislature is set to convene Jan. 10.
Also on the survey are questions about the proposed gas tax, gun laws, legal and illegal immigrants, trade agreements, the Affordable Care Act and priorities for the state and the new president.

WHAT: John Geer, Gertrude Conaway Vanderbilt Professor of Political Science, and Josh Clinton, holder of the Abby and Jon Winkelried Chair, will present data from a poll of about 1,000 Tennessee voters, on national and state issues. A mult-box will be available on site.
WHERE: Community Room of the Jean and Alexander Heard Library, 419 21st Ave. S. Parking spaces are reserved for the news conference in Lot 6B on the Vanderbilt side of 21st Avenue South.

WHEN: Thursday, Dec. 8, 11 a.m. Box lunches will be provided.
Parking will be available in Lot 6B on the Vanderbilt campus and in the Wesley Place Garage (Lot 7B). Enter the library from the campus side of the building, across from Library Lawn.