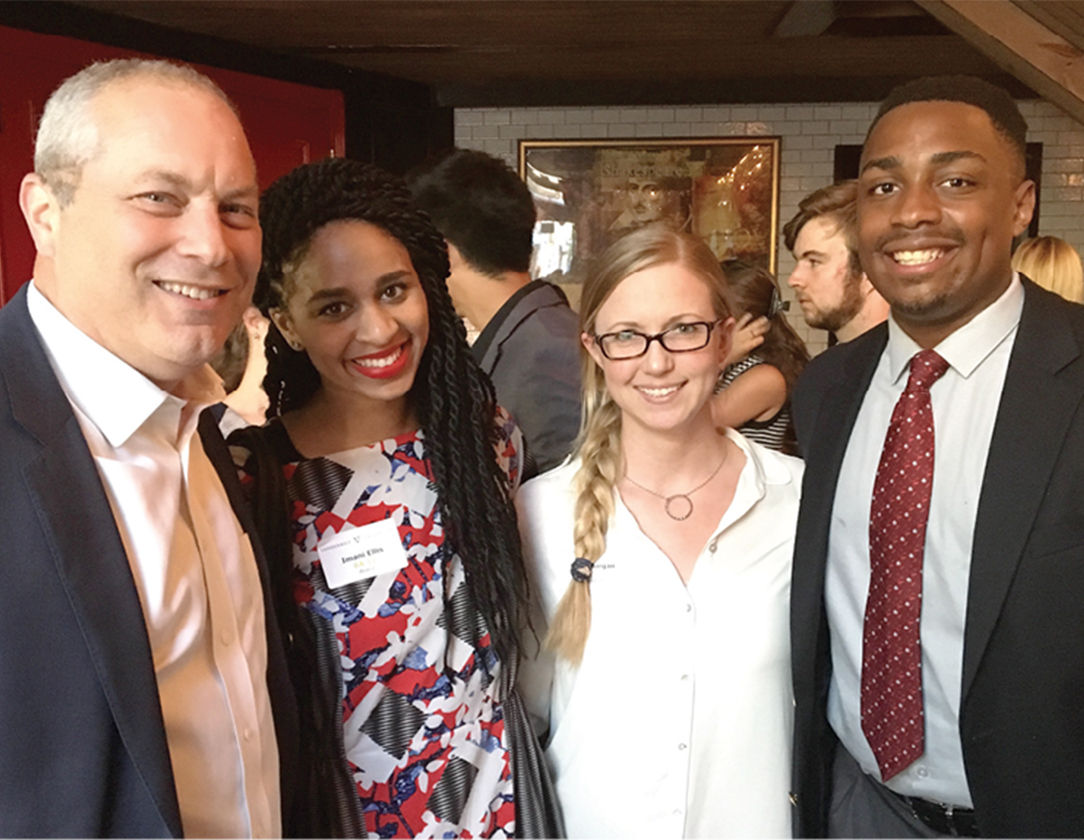 For many Vanderbilt students, the summer is a chance to exchange the classroom for an internship—but it also can be a time to start networking with alumni. The Summer Open Dores series helps make those connections possible.
Summer Open Dores events are casual networking receptions featuring alumni from diverse industries held in New York City, Chicago, Washington, Atlanta and Houston. Each city is a popular internship destination for Vanderbilt students, and the events—with nearly a 2-to-1 student–alumni ratio—provide an opportunity to enhance that experience by networking with alumni in the area.
"I loved meeting alumni who work in the television industry," says Siri Yelamanchili, Class of 2017, who attended the New York City Open Dores reception. "I really enjoyed talking to Imani Ellis [BA'12] from Bravo and Oxygen Media, and I even got to meet her at her office the following week. Dan Lovinger [BA'87] was passionate about his role at NBC. The event really helped me make valuable connections."
Open Dores also serves to introduce students to the power of the alumni community.
"We really want students to know that Vanderbilt alumni are everywhere and willing to support them now as well as after they graduate," says Kate Morgan, BS'06, a Vanderbilt Metro New York Chapter volunteer and a member of the Alumni Association Board of Directors. "We encourage them to attend chapter events [during the summer] before returning to campus, and then again later when they start their careers."
—MATT ANDERSON
---