Media Inquiries
Latest Stories
John Williamson never imagined he'd have to explain the phrase "out of the blue" to one of his players when he accepted the job as Vanderbilt's bowling coach in 2004. But when your roster of 11 consists of student-athletes from four continents, you can't always assume everyone is speaking the same language—so to speak.
This is just one challenge Williamson faces as he steps up recruiting overseas for Vanderbilt's championship bowlers.
"We are blessed with the ability to recruit in a global environment," he says. "We want to find the best bowlers in the world—whether they are from the United States or not—and bring them to Vanderbilt."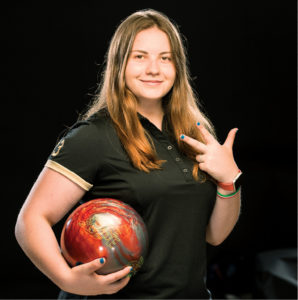 Kristin Quah, a sophomore from Singapore, and Emily Rigney, a freshman from Australia, have assimilated to the United States without much difficulty, but it's been a bit more challenging for Moscow native Maria Bulanova, believed to be the first Vanderbilt athlete from Russia.
"There is a huge cultural difference," says Williamson, who guided the Commodores to their 2007 national championship. "Maria had been taking English for a long time, anticipating the chance to come to the U.S. for college, but she learned 'Proper English.' She doesn't understand some of the slang we use. I had to explain to her what 'out of the blue' means—which isn't easy. It's been a unique experience for all of us."
---