Obituary: E. Melvin Porter, LLB'59
by
Missy Pankake
Nov. 20, 2016, 4:17 PM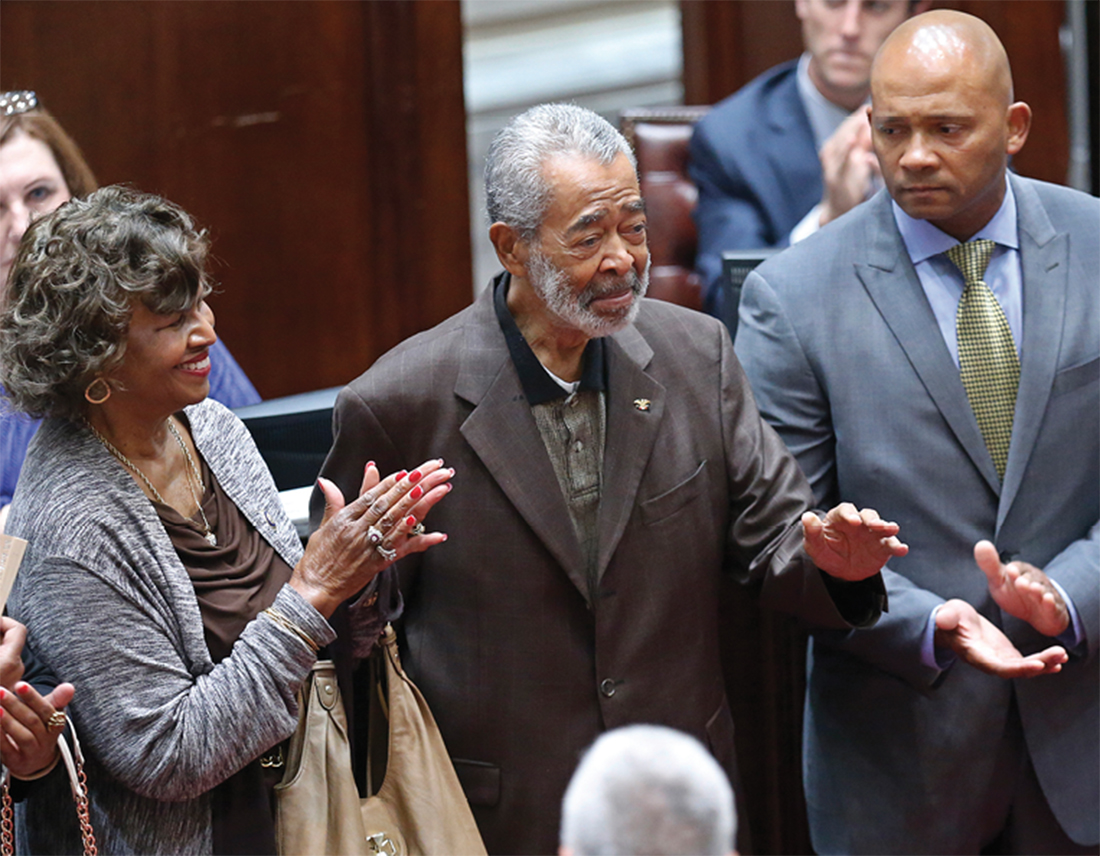 Civil rights leader E. Melvin Porter, one of the first African American graduates of Vanderbilt Law School and the first African American to be elected state senator of Oklahoma, died July 26 in Oklahoma City. He was 86.
A native Oklahoman, Porter joined the U.S. Army right out of high school to earn enough money to put himself through college. Stationed with an all-white Tennessee National Guard unit in Korea, he passed his first test of integration as an 18-year-old recruit.
With the help of the GI Bill, Porter earned his bachelor's degree at Tennessee State University, where he was elected student body president and was instrumental in inviting the Rev. Martin Luther King Jr. to visit the campus. He was then recruited—along with Fisk University senior Frederick Work, JD'59—by Vanderbilt Law School Dean John Wade to integrate the law school by joining its Class of 1959.
After earning his law degree, Porter moved to Oklahoma City, where he opened a law practice, became an activist in the civil rights movement, and in 1964 became the first African American to be elected to the Oklahoma Senate. He held his seat for 22 years and introduced Oklahoma's Anti-Discrimination Act, the state's equivalent to the federal Civil Rights Act.
Porter's work in the civil rights movement included two terms as president of the Oklahoma City branch of the NAACP, which gave him confidence to face the prejudice he encountered in city, state and federal courts.
As he explained to Vanderbilt Lawyer magazine in 2007, the greatest lesson he learned from his involvement in the civil rights movement and his work in the courts was that "you've got to show love even when you're rejected. Even though you are hated, you don't become a hater—you reach out," he said. "The great magic about Americans is their ability to overcome wrong, to eventually arrive at what is right. … We still have racism and we still have discrimination, but we've come a long way in solving these problems."
Porter was honored on the floor of the Oklahoma Senate in 2015. He also was honored by Vanderbilt Law School in 2007. In 2015 the Vanderbilt Black Law Students Association held a dinner honoring the school's first African American graduates: Porter, Work, and Janie Greenwood-Harris, JD'64, the school's first African American woman to graduate.
Porter is survived by three daughters, four sons, and his former wife, Leona.
—VANDERBILT LAW SCHOOL
---