Obituary: Art G. Demmas, BA'56
by
Missy Pankake
Nov. 20, 2016, 4:26 PM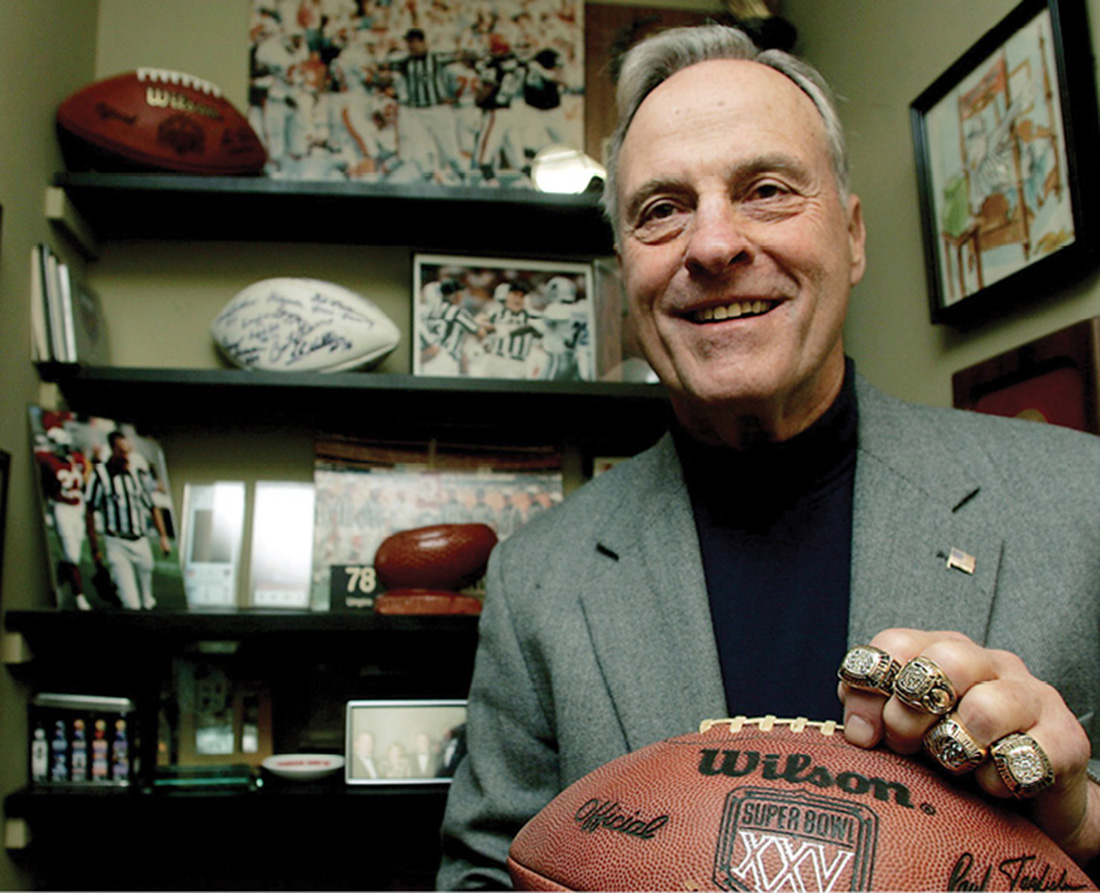 Art G. Demmas, legendary NFL referee and former Vanderbilt football standout from 1952 to 1956, died Aug. 6 in Nashville. He was 82.
A hard-nosed lineman, Demmas was co-captain of the 1955 Vanderbilt football team. He earned All-SEC Third Team honors and was named to the Academic All-America Second Team.
The St. Louis native helped lead the Commodores to the 1955 Gator Bowl and a 25–13 win over Auburn. Not only was this Vanderbilt's first bowl game, but it was the only bowl in which the Commodores would play until earning a berth in the Peach Bowl 19 years later.
After graduating from Vanderbilt, Demmas served in the U.S. Army, earning the rank of captain in the Counterintelligence Corps. At the encouragement of legendary sportswriter Fred Russell, he then embarked on a long football officiating career. He started out calling high school games in 1958 and then moved to the SEC, where he officiated for eight seasons. In 1967 he made his debut in the NFL as an umpire and quickly became recognized as one of the top officials on the pro level.
From 1970 until his retirement in 2006, Demmas was assigned to four Super Bowls (XIII, XVII, XXV and XXVIII) and numerous playoff games. By 1984 he had become the NFL's senior umpire. And by the end of his career, he was one of the most decorated officials in NFL history—respected not only by his peers, but also by many of the league's coaches and players. Among his biggest fans was former NFL great Archie Manning, whose career paralleled Demmas'.
Demmas and Russell founded the Nashville Chapter of the National Football Foundation and College Football Hall of Fame, for which Demmas served as regional coordinator for 17 years after retiring from a career in insurance and estate planning.
In 1997, Demmas was inducted into the Tennessee Sports Hall of Fame. He was a past president of the NFL Referees Association and Vanderbilt's National Commodore Club. Always a supporter of Vanderbilt football, he was in the stands at Vanderbilt Stadium with family, friends and former teammates whenever his schedule allowed.
Demmas is survived by his wife, Nancy; two daughters; three grandchildren; two sisters-in-law, including Mary Demmas, BA'56; and numerous nephews, nieces and cousins.
—THE TENNESSEAN AND STAFF REPORTS
---