Media Inquiries
Latest Stories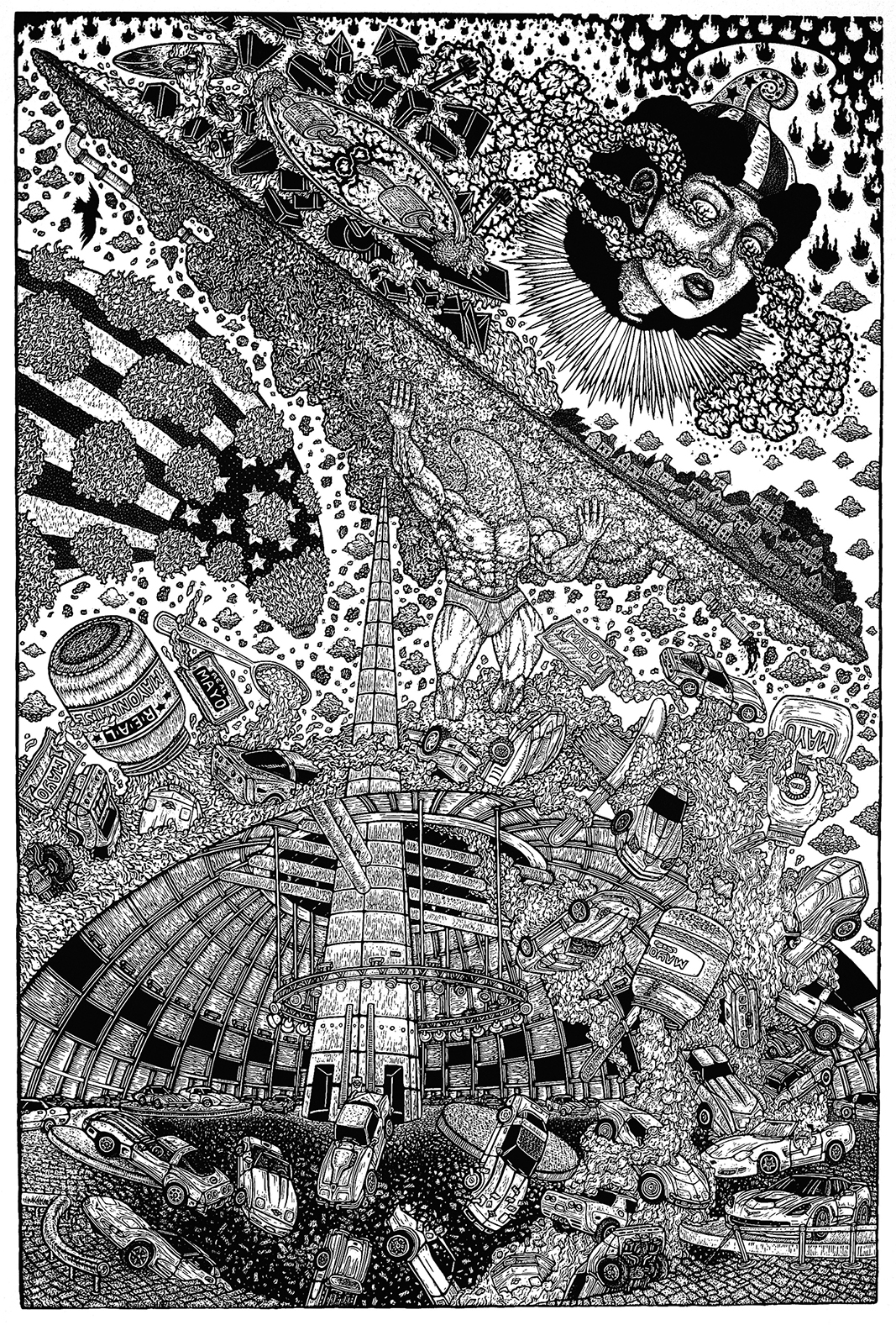 If red, white and blue connote all things American, then Clarksville, Tennessee, printmaker Jesse Shaw begs to differ. His stark black-and-white relief prints—pulled from linoleum blocks and inspired by Mexican painter José Clemente Orozco's mural The Epic of American Civilization—rewrite the history of America in visual terms.
In his American Epic series, on display this fall at Vanderbilt Divinity School, Shaw presented broad themes like religion and technology in lush, detailed and sometimes disturbing imagery, rooting his interpretation in the style of Orozco and painters of the Mexican Mural Renaissance. The works also echo U.S. artists from the Depression-era Works Progress Administration. These pictures don't represent a thousand words so much as they write entire chapters.
Sponsored by the Religion in the Arts and Contemporary Culture program, the exhibit was up through Nov. 16 in Room G-20 of Vanderbilt Divinity School.
---