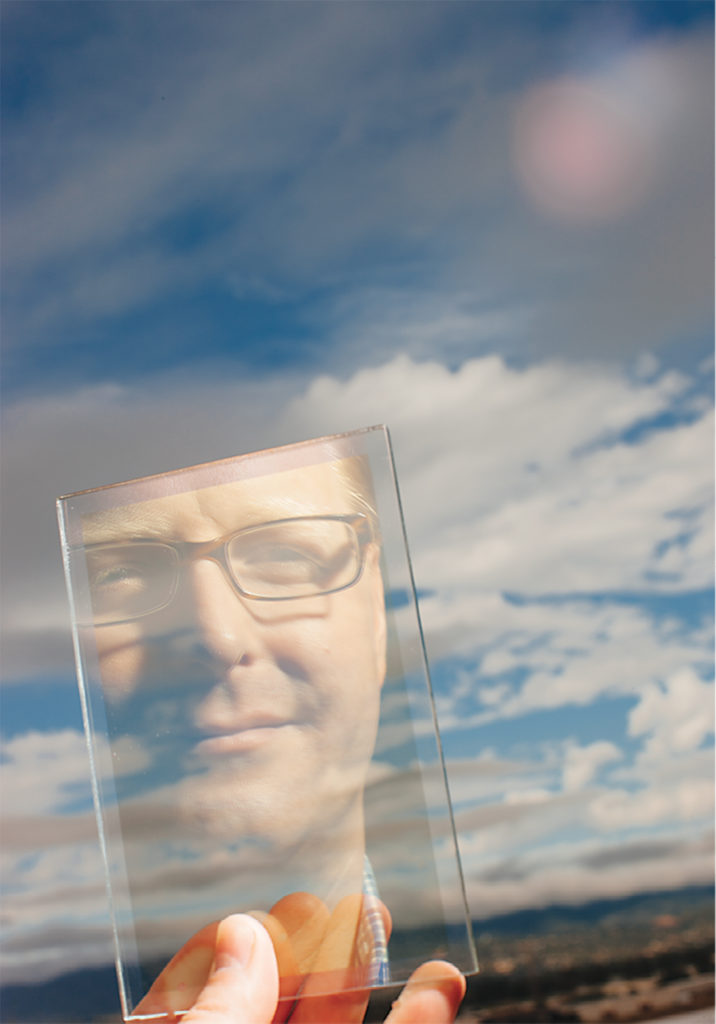 In theory, solar energy is an elegant solution to serious impending challenges such as climate change and energy crises. In reality, it can be ugly, clunky and—most important—impractical; the places where we most need solar panels are where we have the least room for them.
This was the problem Miles Barr was trying to solve as a Ph.D. student at MIT. Along with fellow MIT colleagues, he came up with the idea of creating transparent coating that would convert light into power.
Today his company, Ubiquitous Energy, is in the business of making "solar technology invisible," as Barr puts it. "By doing this we open up the surface area available to solar technology. The possibilities are wide-ranging—from portable electronic devices such as tablets and smart watches to the window glass on a skyscraper."
To date, the company has raised approximately $10 million and has won numerous awards. It is currently working with several commercial partners to produce prototypes of various consumer devices with its revolutionary solar technology.
Barr himself has been recognized in Forbes magazine's "30 Under 30" list in the Energy category and by MIT Technology Review as an "Innovator Under 35." More recently, Vanderbilt named him the 2016 recipient of the Young Alumni Professional Achievement Award.
In recognition of their Vanderbilt experiences, Barr and his wife, Lisa Bryington Barr, BMus'06, make annual gifts to the university. Their giving is one way in which Barr credits Vanderbilt for preparing him for his current success.
"I received a well-rounded education at Vanderbilt, majoring in chemical engineering, music and math," says Barr. "It exposed me to different ways of thinking, looking at the world and creating ideas. It set me up to succeed in both the Ph.D. process and the professional sphere.
"There's not one course I remember that gave me some specific skill that I use all the time professionally. It's more about the process and being equipped to learn quickly. Every task we do at the company requires us to master new skills rapidly. That's much of what I learned at Vanderbilt."
—BECCA JENSEN
---