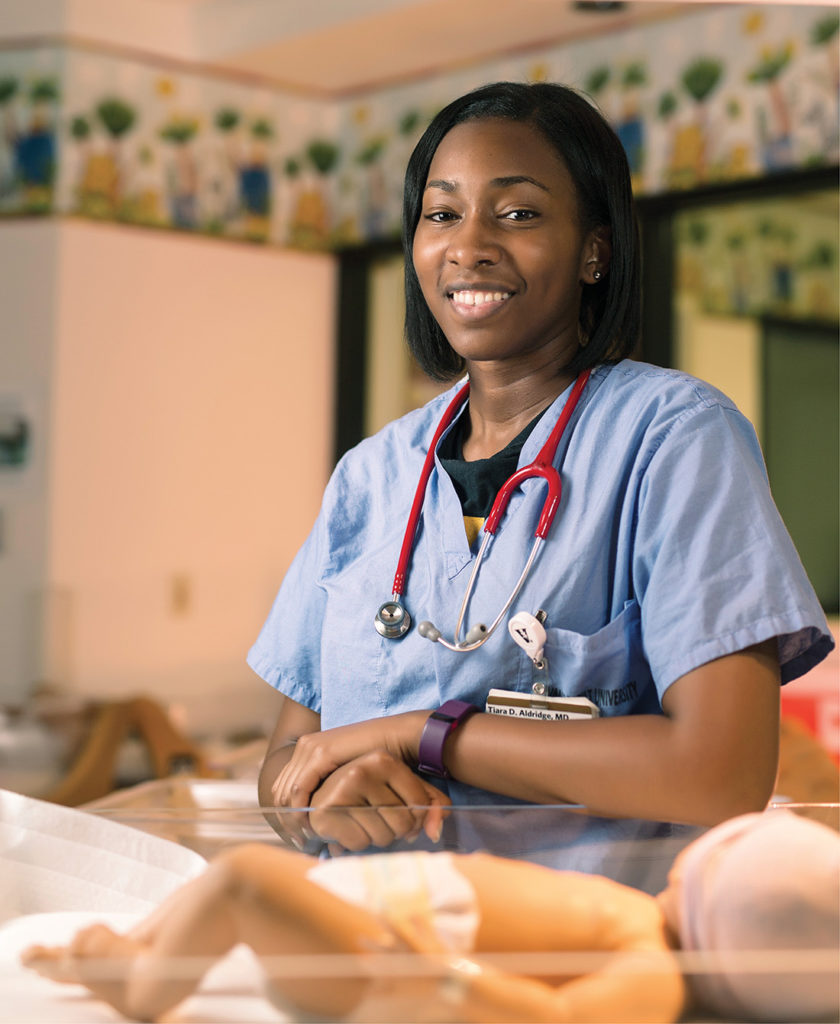 As a talented high school senior in Stone Mountain, Georgia, Tiara Aldridge, BA'10, MD'14, always dreamed of becoming a doctor one day. But both the prospect of paying for college and navigating the path to medical school were daunting.
Little did she know that nearly 800 miles away in Chicago, financial services executive Bob Levy, BA'72, and his wife, Diane, had continued their philanthropic support to Vanderbilt to ensure that students like Tiara would be matched as recipients of the Diane v.S. Levy and Robert M. Levy Scholarship.
Today, 65 percent of Vanderbilt undergraduates receive some type of financial aid. The university's Opportunity Vanderbilt initiative, begun in 2008 and made possible by the generosity of alumni, parents and friends, ensures that loans are replaced with scholarships and grants for students with financial need. As a result, diversity has increased significantly and created a more dynamic campus environment that benefits every student.
Earlier this fall Vanderbilt Magazine facilitated a discussion between Aldridge and Bob Levy to hear in personal terms how they view Vanderbilt's goals.
Bob Levy: My wife, Diane, and I have a long history of philanthropy defined two ways. One is providing what I call short-term relief: making sure people have something to eat, a place to live, the ability to be safe in their neighborhoods. These are important issues, but they don't solve long-term problems.
The second area, which has affected what we've done for Vanderbilt, is the idea that one of the keys to a better world over the long term is education. Thinking about diversity and inclusion, we had a simple goal to provide financial support in a way that would give a student like Tiara an opportunity to change the course of her life in a very positive way. As Tiara's experience has shown, she's not only received a great education, but there has been a secondary domino effect in which she has become a leader and role model for others.
Tiara, I'd like to hear more about your path to the medical world and how you're helping mentor people today.
Dr. Tiara Aldridge: The scholarship has worked exactly as you described. I will be the first doctor in my family. My mom worked for the post office, and my dad worked for FedEx but was laid off. They were very supportive, but they didn't have the means to fund an educational opportunity like Vanderbilt.
I always knew I wanted to do something in medicine, starting back in high school. I just didn't know how I'd be able to make that happen. Once I received the scholarship, I made it a goal to reach back to my community as a role model for those coming up behind me to do the exact same thing. I want them to know that just because you may come from a lower socioeconomic background doesn't mean you can't continue to climb toward—or reach the top of—these goals that may appear to be out of reach because of financial circumstances.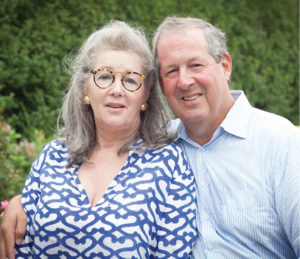 BL: I'll bet you're getting a lot of positive feedback in talking to people younger than you who can see what you've already done and how you've succeeded.
TA: Absolutely. It's always gratifying to go back home, to my high school or my church, and let younger people know that there are resources out there to help them. And it's more than financial resources.
When I was an undergraduate at Vanderbilt, I met George Hill. He was then a dean at the medical school and is now vice chancellor for equity, diversity and inclusion and chief diversity officer for the university. He gave me great advice on what I needed to do to make myself a good candidate for medical school. This was very helpful because I was the first in my family to pursue medicine. Nobody had that background or knowledge about the things I should be doing or how to make myself a better candidate.
I also did research as an undergraduate—this was my work-study job actually—with Dr. Katherine Hartmann [professor of obstetrics and gynecology and professor of medicine]. She introduced me to the field of women's health, which is what I'm in now as an OB/GYN resident. I've been working with her since my sophomore year of college, so about 10 years now, and am still doing research in her lab. Only now I've gone from being a research assistant to leading my own research team with her as my principal investigator.
It's kind of surreal to see the transition from my being an undergrad, not knowing much about research or medicine, and to see where I am now.
BL: Your story captures a lot of the scholarship model we had in mind. Vanderbilt wants the best students—not the best students who can afford to go there. It's very gratifying to see that the school also has put in place the infrastructure to make this a success, from attracting applicants to making sure we do everything we can to help them succeed and make this a positive experience once they get there. And then we see those graduates take that message going forward. It makes me even more enthusiastic about what we're doing at Vanderbilt.
TA: From an organization point of view, doing things like recruitment and going to college fairs is so important. That's where I first came across Vanderbilt in high school. There was a minority recruiter there. So just being able to expose people to Vanderbilt through different avenues was important.
But then on an individual basis, I would like to be able to form the kinds of mentoring relationships I've benefited from at Vanderbilt. I'd also like to use that as a way to help diversify the field of medicine.
In medicine in particular, we have to realize that the patients we're serving are diverse. And so being culturally sensitive, or sharing the perspective of the patient we're serving, is important. It builds trust with them in a system that sometimes is not very trusted among minorities.
I'm grateful to have served for two years on the medical school admissions committee. Being able to help bring in a diverse set of students—not only in terms of skin color, but religious backgrounds, sexual orientations, ethnicity, socioeconomic status—I think helps bring needed perspectives to medicine. It's not only about patient interaction, but it's also about how physicians relate to each other.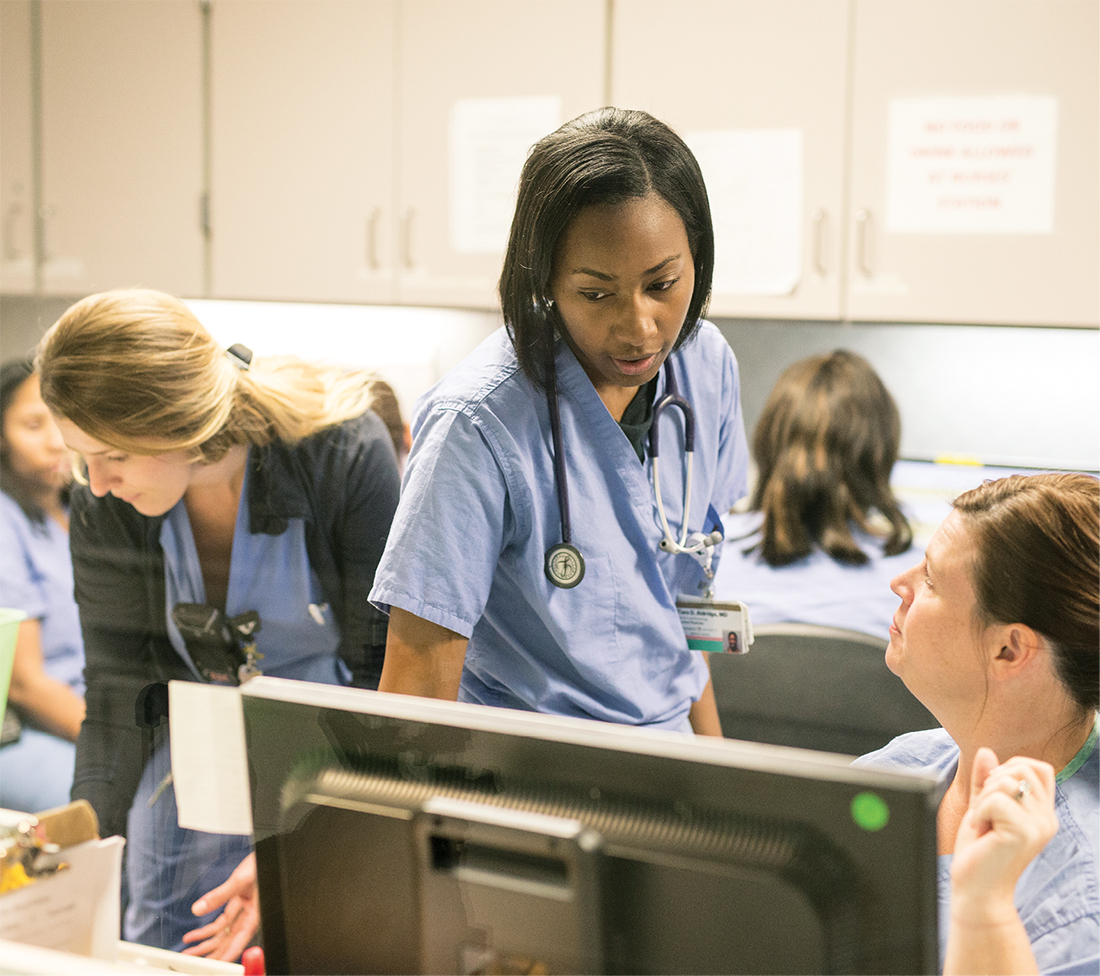 BL: It's inspirational to see your tangible accomplishments. That must personalize your message to students who are coming up. We can read about schools, we can provide data, but to have someone who physically comes back and tells about what they've done is such a powerful benefit.
TA: Yes, I think for them to actually see in person the manifestation of what is possible is much more inspirational than maybe hearing the story. Not too long ago there was a Vanderbilt undergraduate who was a junior, pre-med. She came to see me for her annual exam, and when she found out I had graduated from Vanderbilt undergrad as well as medical school, you could just see a light go off in her head. She had been talking about how difficult her studies were at the time, and questioning whether or not she should switch her major or try to pursue something different. I think by the end of our conversation, she was encouraged to continue on.
BL: You've just described the dream outcome of our philanthropy goal with the scholarship. I tell people that when you get involved in a program like this, making a financial commitment is really the start of the process. The real enjoyment comes from conversations like this and tracking what you and others are doing: seeing them meet the reality of their long-term dreams. That to me is a powerful selling point of what Vanderbilt's doing and, I think, one of the most exciting things for potential donors.
TA: From my point of view, the scholarship took a dream that for me was probably nearly deferred because I didn't have the funds, to a dream that has been realized. I'm very grateful to have been on the receiving end and hope one day to be on the giving end to continue such efforts.
---