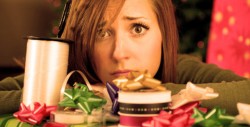 The holidays can be a difficult time, but VU's benefit providers and Work/Life Connections-EAP, also known as the Employee Assistance Program, can help.
Vanderbilt employees have access to several free programs that can help them deal with stress and depression during the holidays (or anytime):
Thebasic life insurance VU provides to fully benefits-eligible employees includes grief counseling services through Harris, Rothenberg International (HRI) Inc. You and your immediate family can get up to five confidential counseling sessions in person or over the phone. Call 855-609-9989, or visit the HRI website and enter the username "MetLife" and the password "grief" to contact a counselor or get additional information.
If peer-based conversations are more your style, and you are enrolled in the VU health plan, check out PatientsLikeMe, a health forum you can access from Aetna's website with hundreds of thousands of members discussing their experiences with all kinds of health matters. Look for the PatientsLikeMe button at the bottom of your summary screen.
Work/Life Connections-EAP is available to all Vanderbilt employees. "The EAP's goal is to support Vanderbilt employees and connect them to the most appropriate resources for what they need," Work/Life Connections-EAP manager Jim Kendall said. "We provide confidential, in-person solution-focused counseling and performance coaching. We also help with crisis management, psychological first aid following distressing events, consultations on stress in the workplace, and workshops."
The EAP website also includes the following:
A resource library with tips on how tobuild resilience and a better attitude, as well as a resilience toolkit;
Wellcasts on topics such as anxiety and mindfulness.
Visit the EAP website, or call (615) 936-1327 to make a confidential appointment.