Over 350 college students team up for weekend of hacking Nov. 11-13 at Vanderbilt
by
Princine Lewis
Nov. 8, 2016, 3:24 PM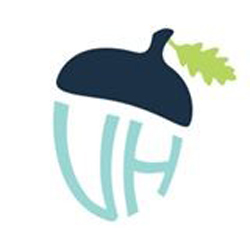 More than 350 students from Vanderbilt University and Southern and Midwest schools such as Purdue, Georgia Tech and the University of Illinois will work around the clock during VandyHacks, a hackathon, or invention marathon, beginning Friday evening on Nov. 11 and ending Sunday, Nov. 13.
Not to be confused with illegal and unauthorized programming, hacking in this context brings together programmers, designers, builders and more for an intense session of collaboration and innovation meant to produce real applications that others can use. Groups of students will team up to learn, build and share their creations over the course of a few days.
Students registered to participate in the private event, and registration is now closed. Meant to be a concentrated team-building and working session, the hackathon is not open for public attendance except for a project expo at noon on Sunday.
VandyHacks will be held in Vanderbilt's new innovation hub called the Wond'ry, where the students will eat, sleep and innovate through the weekend working on projects that will be presented during the expo on Sunday afternoon.
The event has been entirely organized by Vanderbilt students, with support from partners and sponsors who also will provide mentors for the teams as they compete to be the first-, second- and third-place finishers. A panel of judges, including Vanderbilt professors and experts, will select the top three teams, each of which will receive a prize. Teams also can earn prizes through challenges issued by some of the corporate sponsors of VandyHacks. About $20,000 worth of prizes will be available to the top three teams and those competing in the corporate challenges, such as the one offered by event co-host MicroStrategy.
Teams will have the opportunity to win a prize for "Best Use of MicroStrategy API (application program interface)," which challenges student teams to use the API to reimagine the company's work in the field of business intelligence, mobile software and cloud-based services. MicroStrategy will award final-round interviews at their headquarters in Washington, D.C., to the four-person team that demonstrates the best use of their API. The winning team also will receive tickets to an event in the company's luxury suite at the Verizon Center.
Sponsors of VandyHacks include the Vanderbilt School of Engineering, Vanderbilt Institute for Software Integrated Systems, BNY Mellon, ManTech, Centene, Digital Reasoning, Capital One, Red Ventures, SeatGeek, Initial State, LaunchTennessee, Thiel Fellowship, The Martha Rivers Ingram Commons, and MissionPoint Health Partners.
Partners in the event are MLH – Major League Hacking, Devpost, Google, Microsoft, StickerMule, Clerky, Weebly, Twilio and Namecheap.
Founded in the spring of 2015, VandyHacks was the first collegiate hackathon to call Nashville home. This weekend's event is the third VandyHacks, and the expected number of student participants has increased by 30 percent since the previous event in the fall.