Media Inquiries
Latest Stories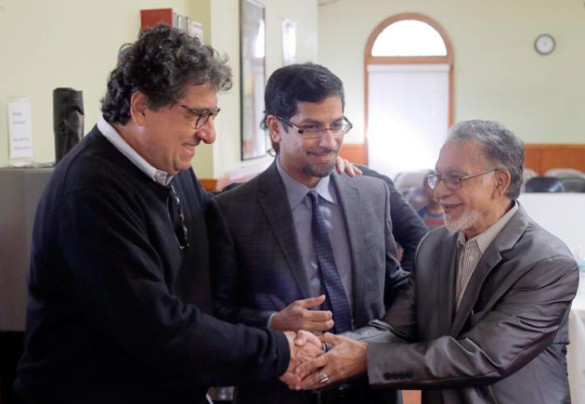 Chancellor Nicholas S. Zeppos led his inaugural Chancellor Charter on Nov. 5, guiding approximately 30 students, faculty and staff on a daylong interfaith tour of Nashville and sharing some of the city's history along the way.
"This is a remarkable opportunity to engage with our community, celebrating our shared commonalities and significant distinctions as well as deepening our connections to the Nashville community," Zeppos said. The chancellor announced the semiannual bus tours during his Fall Faculty Assembly address as part of his commitment to cross-institutional collaboration and community outreach.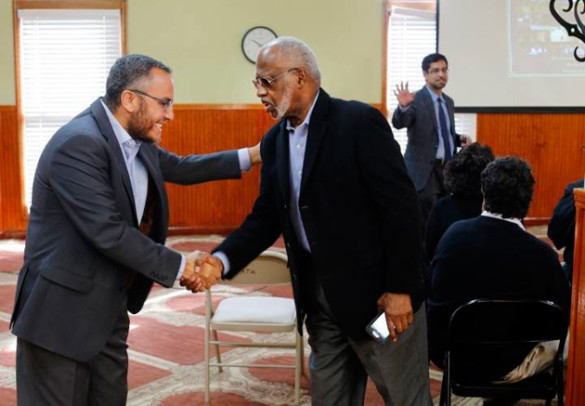 The group crisscrossed the city as they visited four houses of worship, each of which has historical significance to Nashville. At the Islamic Center of Nashville, which has a mosque in the 12South neighborhood and provides educational opportunities for people of other faiths to learn about Islam, the group listened to a presentation by center president Rashed Fakhruddin and Imam Ossama Bahloul.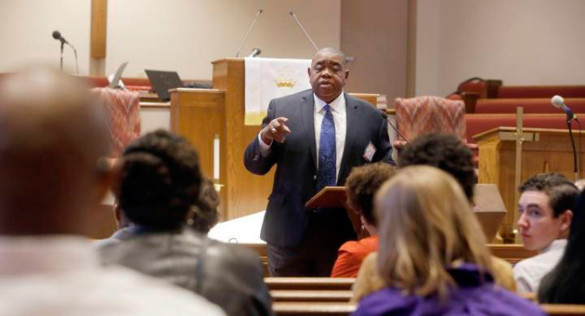 Historian Dennis Dickerson, the James M. Lawson, Jr. Professor of History, greeted the group at the Greater Bethel African Methodist Episcopal Church, where in the late 1950s James Lawson taught nonviolence workshops. The Rev. Walter Reid Jr., the church's pastor, shared the church's history, which can be traced back to the Liberty Chapel, started in 1866.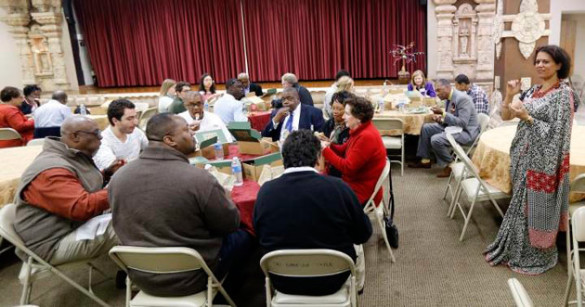 Next was the Sri Ganesha Temple and the Hindu Cultural Center of Tennessee, where Radha Reddy, a founding board member, greeted the group. The center was formed in 1980, and the current temple was completed in 1991. There the group enjoyed a vegetarian lunch in keeping with Hindu customs.
The last stop of the day was The Temple Nashville (Congregation Ohabai Sholom), where the group met with Rabbi Shana Mackler. The congregation was formed in 1851, and The Temple has been the heart of Reform Judaism for Nashville's Jewish community.
More Chancellor Charters, designed to promote community engagement and lifelong education, are in the works.