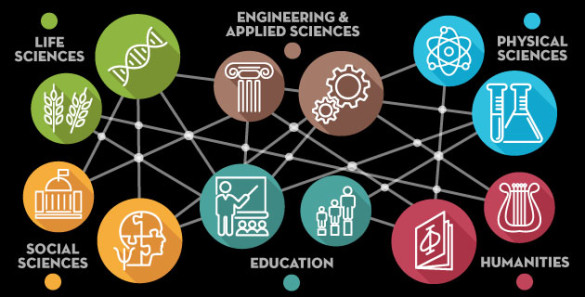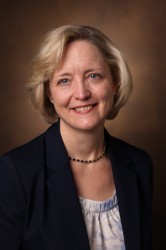 Provost and Vice Chancellor for Academic Affairs Susan R. Wente has appointed faculty from all 10 colleges and schools to the inaugural Vanderbilt University Research Council. The council's purpose is to leverage current strengths and programs, with special emphasis on facilitating research collaborations across the university and Vanderbilt University Medical Center.
"The Vanderbilt University Research Council is charged with identifying opportunities for significant advancements and progress in our research enterprise, including needed services and support. They also will identify potential synergies across disciplines as envisioned in the Academic Strategic Plan," Wente said. "I am grateful for their service and look forward to working with them to advance discovery at Vanderbilt."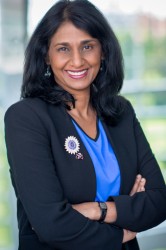 Vice Provost for Research Padma Raghavan leads the council. The VURC provides input on and oversees strategic planning and operations for research to advance a coherent set of activities for growth and recognition.
"We have a tremendous opportunity to leverage our trans-institutional research efforts to improve our competitiveness for external funding and to elevate our global research profile," Raghavan said. "The council's representatives are highly distinguished in their fields with a proven track record of working across disciplinary boundaries, and I am thrilled that they have joined this effort."
The VURC members are:
Doug Adams, Distinguished Professor of Civil and Environmental Engineering, Daniel F. Flowers Professor, School of Engineering;
Peter Cummings, John R. Hall Professor of Chemical Engineering, associate dean for research, School of Engineering;
Laurie Cutting, Patricia and Rodes Hart Professor, Peabody College;
Cynthia Cyrus, vice provost for learning and residential affairs, professor of musicology, Blair School of Music;
David Dickinson, Margaret Cowan Professor, associate dean for research and strategic planning, Peabody College;
Tina Iverson, associate professor of pharmacology, School of Medicine;
Ian Macara, Louise B. McGavock Professor, School of Medicine;
David Michelson, assistant professor of the history of Christianity, Divinity School;
Ann Minnick, Julia Eleanor Blair Chenault Professor of Nursing, senior associate dean for research, School of Nursing;
Velma McBride Murry, Lois Autrey Betts Professor of Education and Human Development, Joe B. Wyatt Distinguished University Professor, and professor of human and organizational development, Peabody College, and professor of health policy, School of Medicine;
Dana Nelson, Gertrude Conaway Vanderbilt Professor of English, College of Arts and Science;
Choon-Leong Seow, Vanderbilt, Buffington, Cupples Professor of Divinity, Distinguished Professor of Hebrew Bible, Divinity School;
Christopher Serkin, associate dean for research, Law School;
Keivan Stassun, Stevenson Professor of Physics, senior associate dean for graduate education and research, College of Arts and Science;
Sharon Weiss, professor of electrical engineering, School of Engineering;
Richard Willis, Ann Marie and Thomas B. Walker Jr. Professor, Owen Graduate School of Management;
Danny Winder, professor of molecular physiology and biophysics, School of Medicine; and
Liz Zechmeister, professor of political science, College of Arts and Science.