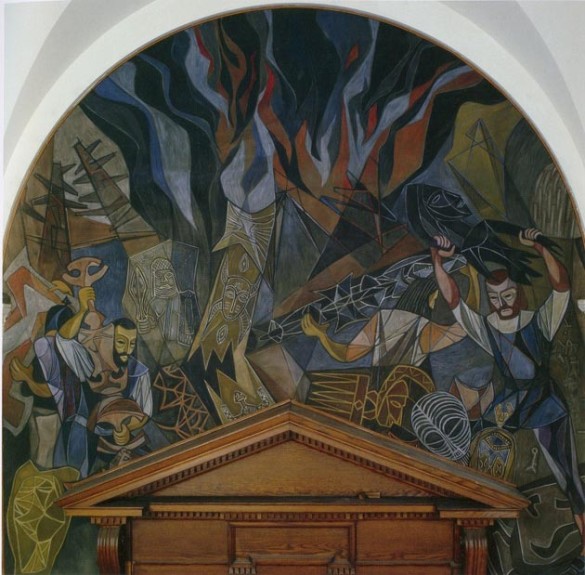 Hale Woodruff, a 20th-century African American painter who worked to reinvent abstraction into a more pluralistic cultural practice, will be the focus of a talk by art historian John Ott at Vanderbilt University's Cohen Memorial Hall Nov. 10.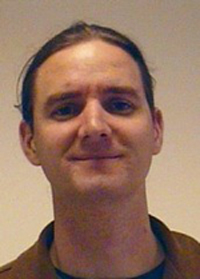 Ott, a professor of art history at James Madison University, will deliver the Norman L. and Roselea J. Goldberg Lecture in Art History at 4:10 p.m. in Room 203. His talk is titled "Hale Woodruff's Antiprimitivist History of Global Art."
Ott's areas of expertise include art history of the United States before 1945, with emphasis on art patronage, museums and markets, and on social class and its intersections with ethnicity and gender. One of his current projects is Mixed Media: The Visual Cultures of Racial Integration, 1931-1954.
Woodruff was born in Cairo, Illinois, in 1909 and grew up in Nashville. He trained at Harvard University, the School of the Art Institute of Chicago and the Académie Moderne and Scandinave in Paris. Woodruff also studied mural painting with Diego Rivera in Mexico.
Woodruff became an art professor and founder of the art department and permanent collections at Atlanta University. While there, he painted a six-panel mural called "Art of the Negro" (1950-51). Woodruff, who continued to have a significant influence on American art, died in 1980 in New York.
"[lquote]Woodruff's radical revision of global art history, to which his black colleagues also subscribed and contributed in print and in paint, was but one facet of this cohort's larger project to carve out spaces for themselves in a white and increasingly homogenous gallery scene,"[/lquote] Ott wrote about Woodruff's work.
A reception in the Cohen Hall atrium will follow Ott's talk. Sponsored by the Department of History of Art, the Goldberg Lecture is free and open to the public. Parking is available in Lot 95 outside Cohen Hall. For more information, call the department at 615-322-2831.