Media Inquiries
Latest Stories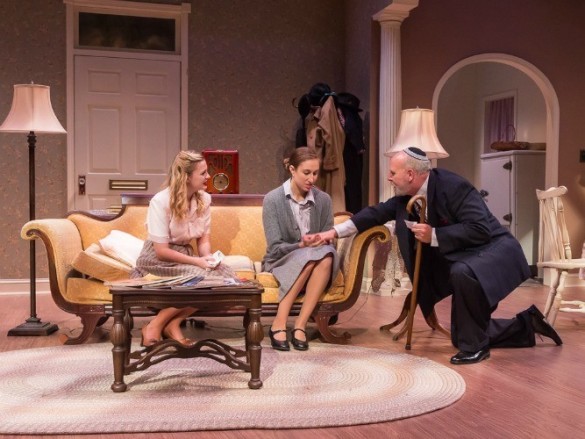 VUTheatre, in partnership with the Holocaust Lecture Series, will open the emotion-packed drama A Shayna Maidel Nov. 4 at Neely Auditorium.
Playwright Barbara Lebow offers the audience a timeless reflection on sisterhood, family and the horrors of the Holocaust. Her play inspired the Emmy-winning film Miss Rosie White.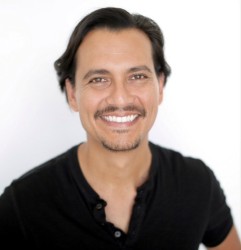 Actor and teaching artist Santiago Sosa serves as the Fred Coe Visiting Director-In-Residence for A Shayna Maidel, which runs Nov. 4, 5, 10, 11 and 12 at 8 p.m. There will also be a 2 p.m. matinee Nov. 6.
The plot revolves around two sisters who are reunited after living extremely different lives. One has survived a Nazi concentration camp while the other has enjoyed a safe life in the United States. Over the course of one very intense evening, they achieve a closeness much stronger than the walls of their 1946 New York City apartment.
"A Shayna Maidel continues to engage and fascinate me with every rehearsal as it explores the power of hope and the importance of forgiveness in the midst of seemingly impossible circumstances," said Sosa. "The memory of loved ones gives a reunited family the strength to carry on in this touching and compelling play."
Theatre groups where Sosa has performed or taught include the Nashville Shakespeare Festival, where he is head teaching artist; Oregon Shakespeare Festival; American Players Theatre; Tennessee Performing Arts Center; Nashville Children's Theatre and Nashville Repertory Theatre.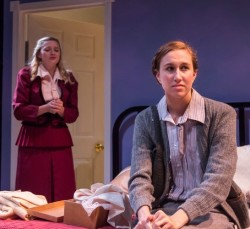 A second Fred Coe Visiting Artist-in-Residence is actor Henry Haggard, who will play the sisters' father, Mordechai Weiss. Haggard has performed with the Nashville Children's Theatre, Nashville Repertory Theatre, Kentucky Repertory Theatre and Nashville Opera. He has also held roles in several films, including Boulevard and Blood Rogues.
Other cast members include Lauren Hurley as Rose Weiss, the younger sister who has lived in America; Alex Wolfe as Lusia Pechenik, the older sister who was in the concentration camp; and Stephanie Carlson in the role of Liba Weiss, their mother. In addition, Lillian Dennison plays Hanna, a childhood friend and Andrew Hey has the role of Duvid Pechenik, Lusia's husband from whom she was separated during the Holocaust.
General admission for A Shayna Maidel is $10. Tickets are $7 for Vanderbilt graduate students and free for undergraduates with a Vanderbilt ID. Reserve tickets here or pick them up at Sarratt Box Office.