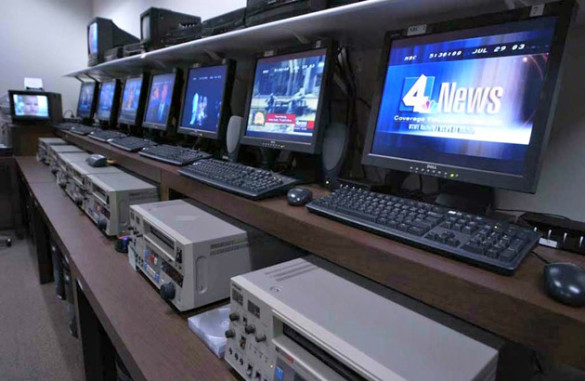 Longtime visitors to the Vanderbilt Television News Archive website will notice major enhancements to the video, thanks to a complete redesign and updated infrastructure.
The Emmy-winning archive, a unit of Vanderbilt University Libraries, has been recording, preserving and abstracting network news broadcasts since Aug. 5, 1968. The improvements will provide high-definition video streaming for TV News Archive patrons.
"We have patrons from around the globe who rely on the archive for its historical record of network news," said Vanderbilt University Librarian Valerie Hotchkiss. "With recent technological advances in video streaming, we knew that it was time for a significant upgrade to the archive's web infrastructure."
The archive is switching from a low-resolution real media format to the current web standard, which is higher quality. Through generous funding by the Peter and Carmen Lucia Buck Foundation, one HD server was purchased, enabling future broadcasts to be available in HD. The new server is capable of recording 10 channels at a time.
"We have already seen renewed interest in the archive on the part of some academic libraries with the move to the higher quality and more accessible streaming video," said John Lynch, director of the TV News Archive.
The original version of the website will remain accessible to the public for a period of time.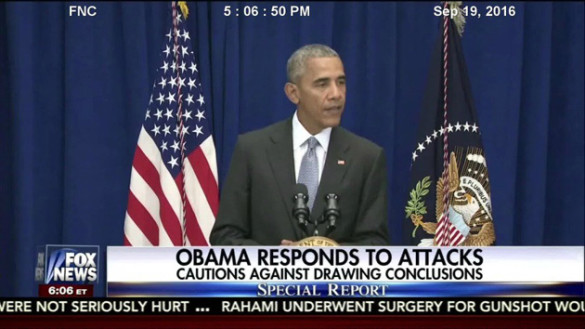 The TV News Archive collection spans the presidential administrations of Lyndon Baines Johnson, Richard Nixon, Gerald Ford, Jimmy Carter, Ronald Reagan, George H.W. Bush, Bill Clinton, George W. Bush and Barack Obama. The core collection includes evening newscasts from ABC, CBS and NBC (going back to 1968), an hour per day of CNN (since 1995) and Fox News (since 2004).
The TV News Archive received the Governor's Award for Lifetime Achievement from the MidSouth Chapter of the National Academy of Television Arts and Sciences in 2013.