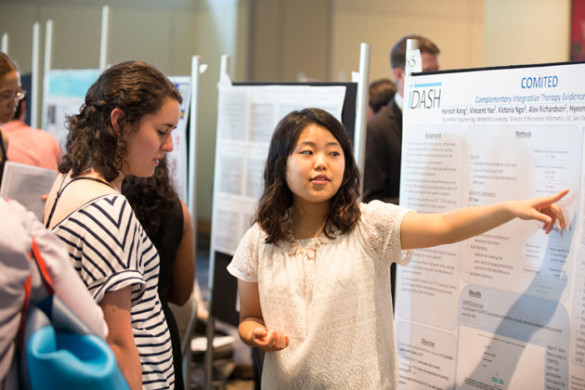 The third annual Vanderbilt Undergraduate Research Fair held Sept. 22 experienced its greatest attendance to date. With more than 140 poster presentations, the fair saw a 40 percent increase in student presentations from the previous year. In addition, more than 330 Vanderbilt students, faculty, staff and community members were in attendance.
The Research Fair showcased both for-credit student research projects, such as honors thesis research, and co-curricular projects that involve student research under faculty guidance on a not-for-credit basis. A series of panel discussions, held alongside the poster session, highlighted how undergraduates can become more involved in research and its benefits.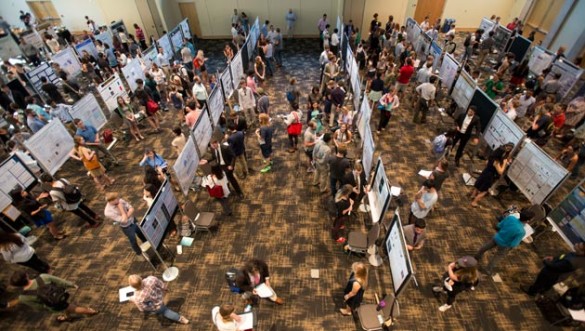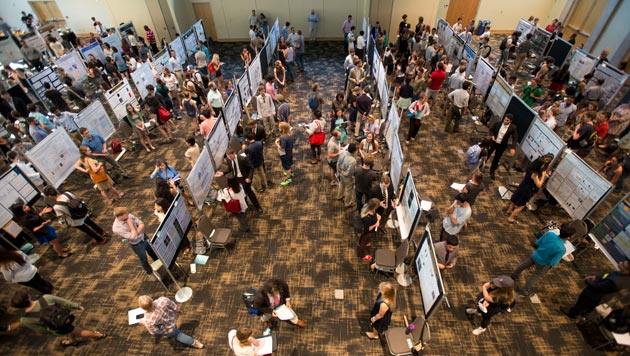 "We are proud to have so many students engaging the community in their research experiences," said Clare McCabe, director of the Vanderbilt Undergraduate Summer Research Program. "The Research Fair offers undergraduate students an opportunity to showcase their immersive project experiences alongside their peers. These projects teach our undergraduates to question, engage and change the world around them."
A central part of the university's Academic Strategic Plan is Immersion Vanderbilt—an initiative that seeks to offer all undergraduates a chance to participate in creative independent projects. Faculty within the colleges and schools currently are working on the parameters of Immersion Vanderbilt. Undergraduate research is one avenue for pursuing immersions, and the Research Fair is an opportunity to showcase student work and experiences to the larger Vanderbilt community. Eighteen students earned awards for presentations of their research this year.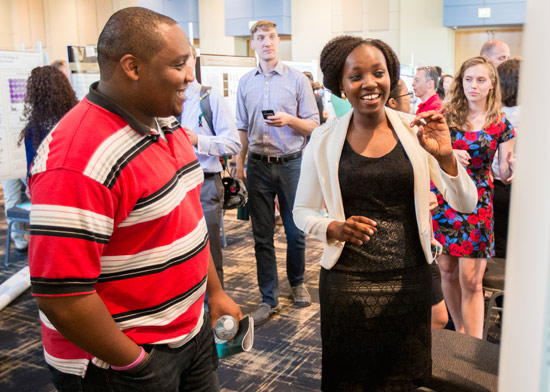 The Vanderbilt Undergraduate Research Fair is sponsored by the Vanderbilt Undergraduate Summer Research Program and the Littlejohn Family, the Office of the Provost and the School of Engineering.