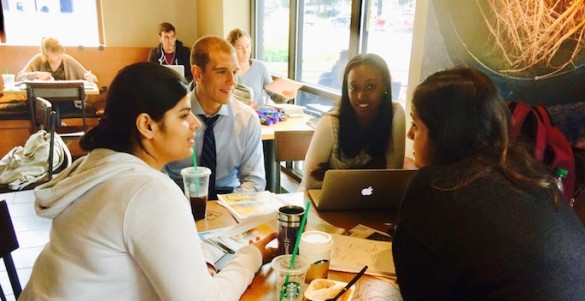 The Turner Family Center for Social Ventures, a student-led organization at Vanderbilt University committed to alleviating poverty through market-driven forces and enterprise, will host one of the opening rounds of the international Hult Prize Challenge on Nov. 7. Billed as the "Nobel Prize for students," the annual Hult Prize awards $1 million in seed capital for the best business plan to help solve an issue of grave importance facing millions of people around the globe.
The Hult Prize @ Vanderbilt event, which will be held from 6 to 8 p.m. at the Wond'ry in Vanderbilt's new Innovation Pavilion, will feature interdisciplinary teams of students presenting seven-minute pitches about their plans. This year, students are challenged to create social ventures that decrease the human cost of involuntary migration.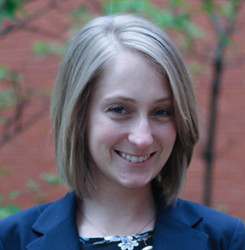 "The Hult Prize @ Vanderbilt competition is a timely opportunity for students to learn more about the barriers that involuntary migrants face and how social ventures can help overcome them," said Kelsey Moore, a family nurse practitioner student at the School of Nursing and campus director of the competition. "Students are working on interdisciplinary teams to develop an idea that will not only support involuntary migrants, but also empower them, restoring their rights and dignity. Many Vanderbilt students are passionate about this topic, want to make a difference, and have the skills to do it. The Hult Prize @ Vanderbilt competition is connecting these students and giving them the chance to work together to find an innovative solution."
The Hult Prize Foundation, a startup accelerator for young social entrepreneurs, partners with former President Bill Clinton and the Clinton Global Initiative each year to issue a new challenge. Teams of three or four students, representing colleges from around the world, develop innovative startup enterprises to solve the problem and then compete in multiple rounds over several months until a winner is announced. In addition to the $1 million prize, the winning team receives mentorship and advice from the international business community.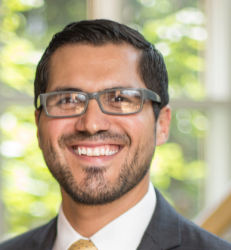 "Hult Prize @ Vanderbilt provides a platform for our students to launch a social enterprise to address real global needs," said Mario Avila, director of the TFC. "The competition aligns perfectly with the goals of the TFC, which are to empower an interdisciplinary community of students committed to social impact, serve as a hub for social entrepreneurship at Vanderbilt, and challenge ourselves to create systemic change through market-based solutions."
This past year, the university hosted its first Hult Prize @ Vanderbilt competition to tackle the challenge of doubling the income for the poorest socioeconomic groups in crowded urban spaces by connecting people, goods, services and capital. Ten teams from across the university competed at Vanderbilt Owen Graduate School of Management in front of local CEOs and social entrepreneurs who served as judges.
Last year's winning team from Vanderbilt, comprising three women from the Graduate Program in Economic Development, advanced to the regional round in San Francisco with their idea of transforming leftover fruits from markets into juice. A second Vanderbilt team of four women studying business, nursing and international education entered the open round following the Hult Prize @ Vanderbilt competition and were awarded a place in the regional round in Boston for their urban gardening idea.
The $1 million prizewinners for the 2016 Hult Prize Challenge were from Earlham College in Indiana. Their idea, called Magic Bus, is a text-based ticketing service accessible from inexpensive mobile phones that standardizes bus fares and reduces wait times for city buses.
The keynote speaker for the Hult Prize @ Vanderbilt competition on Nov. 7 is Vanderbilt alumna Leslie Labruto, who serves as director of the Clinton Climate Initiative's Islands Energy Program in New York City. The judges are Teresa Wells, managing director of investment strategy at the Threshold Group in Seattle; Stephanie Teatro, executive director of the Tennessee Immigrant and Refugee Rights Coalition; and Vanderbilt alumna Samar Ali, an attorney at Bass Berry & Sims who assists international businesses with cross-border investments, transactions, immigration and compliance.