Media Inquiries
Latest Stories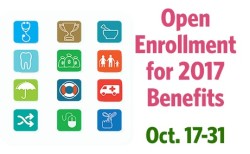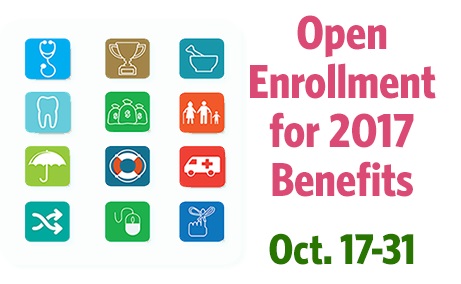 Open Enrollment for your 2017 benefits is right around the corner. Are you ready?
Open Enrollment begins at 8 a.m. on Oct. 17, 2016, and ends at 11:59 p.m. on Oct. 31, 2016. Elections are effective Jan. 1–Dec. 31, 2017. After the plan year starts Jan. 1, 2017, you can only make coverage changes if you have a qualifying event, like getting married or having a baby.
If both you and your spouse work at Vanderbilt University, you have options when choosing your benefits during Open Enrollment. One of you can carry coverage for both, or you can carry coverage individually, but it is generally not recommended that you both carry family coverage.
Here are a few things to keep in mind:
If you carry separate coverage, you will have separate deductibles and out-of-pocket maximums.
If one of you carries coverage for both, or for your family:
The Go for the Gold Wellness Credit is available only to employees who elect and pay for the Vanderbilt Health Plan. Spouses who waive Health Plan coverage are not eligible to receive the wellness credit.
You will not need to pay the $100 spousal coverage fee. Be sure to answer the question in My VU Benefits to indicate your spouse works at Vanderbilt University. Vanderbilt University Medical Center is now a separate employer, so if you cover a spouse that works for VUMC, you will be charged the fee.
Whatever option you and your spouse choose, you both must complete Open Enrollment.
Remember that in 2017, same-sex domestic partners and their children will no longer be eligible for coverage under Vanderbilt benefit plans. Only spouses and natural, step- and adopted children will be eligible for benefit coverage, including the dependent tuition benefit and FMLA.
Visit vu.edu/oe for more information.