Media Inquiries
Latest Stories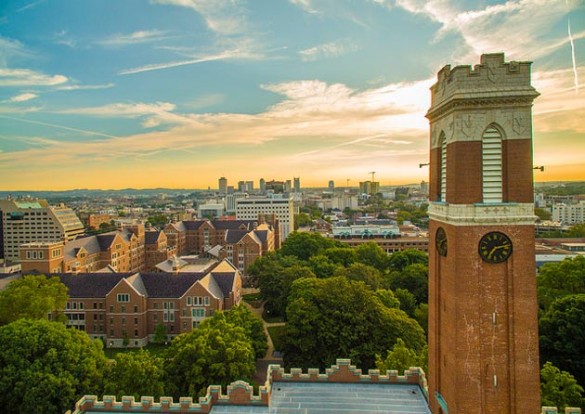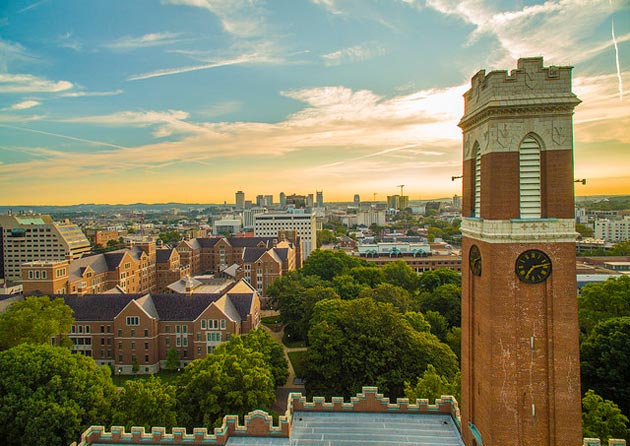 A new faculty working group has been appointed by Provost and Vice Chancellor for Academic Affairs Susan R. Wente and Vice Chancellor for Equity, Diversity and Inclusion George C. Hill. This committee is charged with analyzing and assessing the results of a faculty survey conducted last spring. The provost also has appointed a second working group charged with providing insights for each of the deans and their faculty.
Vanderbilt partnered with the Collaborative on Academic Careers in Higher Education (COACHE) to conduct a survey of the faculty, which was administered from Feb. 2 to April 17, 2016.
Importantly, the survey included full-time, tenured, tenure-track and non-tenure-track faculty that report through the provost. It excluded senior administrators with faculty appointments, clinical faculty and faculty in their first year at Vanderbilt. The survey was designed to provide information in areas such as the nature of the work (e.g. research, teaching and service), resources and support, interdisciplinary work, mentoring, tenure and promotion, work and personal life balance, and faculty governance, among others.
The survey was completed by 56 percent of the Vanderbilt faculty who were asked to participate, which was a higher response rate than most other universities in the COACHE survey cohort.
"The purpose of this survey was to learn more about our faculty's thinking on a range of topics, including teaching, research, service, tenure, collaboration, faculty governance and university leadership and to gain insight into ways the university can strengthen its culture of support," Chancellor Nicholas S. Zeppos said. "[rquote]The tremendous level of participation shows an affirming depth of faculty engagement in determining Vanderbilt's future.[/rquote]
"These two working groups will carefully review and analyze the survey results and compile an analysis that will allow us to develop informed assessments and identify strategies to more fully support the research, scholarship and teaching needs and interests of our faculty, while ensuring Vanderbilt provides a welcoming, encouraging and inclusive climate for all," he said.
The survey included questions developed by COACHE as well as Vanderbilt-specific questions developed by Vanderbilt faculty in collaboration with Wente's and Hill's offices. "With this survey, we have an important opportunity to advance critical conversations on the status of support for faculty on our campus," Wente said. "I will be working closely with the deans and Vice Chancellor Hill on the committees' findings, especially as they address issues of equity, diversity and inclusion. It is also critical that this process of assessment be faculty-driven."
COACHE is a research and membership organization that has been operating from the Harvard Graduate School of Education since 2003. It is driven by senior academic leaders who have worked with more than 250 colleges and universities to shape career satisfaction for faculty and, over the past decade, has produced best-in-class institutional reports. These high-standard reports are based off of actionable, tailored and climate-driven surveys.
COACHE was selected as the university's partner for the survey because of its excellent reputation and because it ensures the confidentiality of all responses by faculty. COACHE houses the raw data, with the Vanderbilt administration and faculty only able to see the aggregate responses. Importantly, COACHE also provides comparisons to allow the university to benchmark its results among peer institutions.
Tracey George and David Owens, who are the co-chairs of the Faculty Working Group, will develop a faculty-driven "Report to the Community" and will hold forums this spring with presentations on the findings so as to secure reactions and additional feedback.
"The COACHE survey offers a valuable and unique learning opportunity," George, Charles B. Cox III and Lucy D. Cox Family Professor of Law and Liberty, said. "I look forward to collaborating with colleagues from across campus to examine the results and to share what we've learned about what it is like to be a faculty member at Vanderbilt."
The Faculty Working Group members are:
Tracey George, co-chair, Charles B. Cox III and Lucy D. Cox Family Professor in Law and Liberty;
David Owens, co-chair, professor of the practice of management and innovation;
André Churchwell, Levi Watkins Jr. M.D. Professor, professor of medicine, biomedical engineering and radiology and radiological sciences, senior associate dean for diversity affairs, and chief diversity officer for Vanderbilt University Medical Center;
Joshua Clinton, Abby and Jon Winkelried Professor of Political Science;
Brian Heuser, associate professor of the practice of international educational policy; vice chair of the Faculty Senate;
Sarah Igo, associate professor of history;
Kane Jennings, professor of chemical and biomolecular engineering;
Jeannette Mancilla-Martinez, associate professor of literacy instruction; and
Phillis Sheppard, associate professor of religion, psychology and culture.
"Our goal is to go deep into the survey results to understand what we currently do well and to identify what else might be done to help faculty to be as effective and satisfied as possible in all of the research, teaching and service activities we do," Owens said.
Vice Provost of Academic and Strategic Affairs John Geer is chairing the Deans' Working Group, which will focus on developing an assessment of the schools and provide an important complement to the Faculty Working Group's "Report to the Community." The Deans' Working Group members are:
John Geer, chair, Gertrude Conaway Vanderbilt Professor, vice provost for academic and strategic affairs;
Michele Collins, professor of nursing;
Lawrence Marnett, Mary Geddes Stahlman Professor of Cancer Research, dean of basic sciences, School of Medicine;
William Robinson, associate dean, School of Engineering, associate professor of electrical engineering and associate professor of computer engineering;
Jacci Rodgers, associate dean, Peabody College;
Kamal Saggi, Frances and John Downing Family Professor, dean of social sciences, College of Arts and Science;
Chris Serkin, associate dean for research, Law School, professor of law;
Melissa Snarr, associate dean for academic affairs, Divinity School, associate professor of ethics and society;
Mark Wait, Martha Rivers Ingram Dean, Blair School of Music; and
Richard Willis, Anne Marie and Thomas B. Walker Jr. Professor of Accounting, associate dean for faculty affairs at Owen, immediate past chair, Faculty Senate.