Media Inquiries
Latest Stories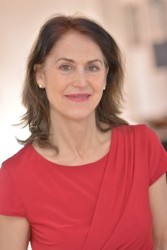 The second annual lecture honoring the late Vanderbilt philosopher John Compton will feature a speaker from England talking about "The Scientific Perspective on Moral Objectivity."
Catherine Wilson, Anniversary Professor of Philosophy at the University of York, will speak at 7 p.m. Wednesday, Oct. 26., in Room 109 of Furman Hall. A 6 p.m. reception will precede the main event.
The lecture is free and the public is invited.
The lecture series began last year to honor Compton, who died in 2014, by bringing in a speaker to address philosophic issues which he pursued.
Compton, who taught philosophy at Vanderbilt for more than 40 years, was inspired by his father. Arthur Compton won a Nobel Prize in physics for helping to build the first self-sustaining atomic chain reaction, resulting in the controlled release of nuclear energy.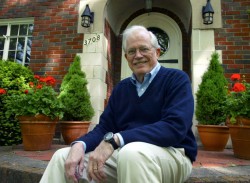 "After World War II and the explosion of my father's ambiguous creation, the world – insofar as I would have any part in it – needed more reflection and more emphasis on the values for which we live rather than the development of scientific knowledge," John Compton told the Vanderbilt Register in 1998.
Wilson – like Compton – is concerned with the impact of science upon moral philosophy.
The first Compton Lecturer was James Sterba, who spoke in 2015 on "The Philosophy of Religion."