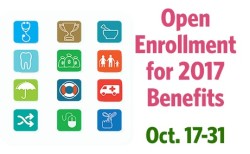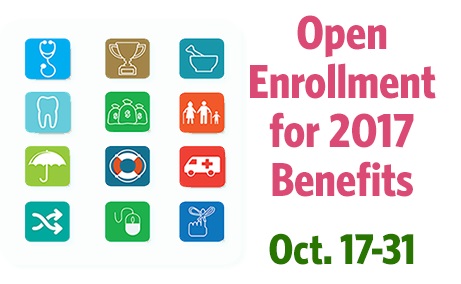 Open Enrollment for your 2017 benefits is right around the corner. Are you ready?
Open Enrollment begins at 8 a.m. on Oct. 17, 2016, and ends at 11:59 p.m. on Oct. 31, 2016. Elections are effective Jan. 1—Dec. 31, 2017, unless you have a qualifying event like getting married or having a baby.
Vanderbilt's Open Enrollment period is exactly that: open! [lquote]You can make or change your elections as much as you want during the period, as long you complete them by 11:59 p.m. on Oct. 31, 2016.[/lquote]
For example, if you would like to elect a different health plan option or adjust the amount of money you put into a flexible spending account, you can make changes as many times as you want during the enrollment period. Just make sure your final elections are submitted online by 11:59 p.m. Oct. 31, and keep a print or email copy of the confirmation.
Keep in mind when you make your elections in My VU Benefits, they are saved as you go through each step of the process. If you log into My VU Benefits again during the enrollment period to make changes, your most recent elections will replace any previous elections you made, even if you do not click all the way through to the confirmation page.
After Open Enrollment, you can only make changes to health, dental, vision, AD&D, and flexible spending accounts if you experience a qualifying event. These include marriage, divorce, birth or adoption of a child, death of a covered dependent, termination of employment, or change in spouse coverage. You need to declare the event in My VU Benefits within 30 days after it takes place to complete the Family Status Change process. (Life changes cannot be declared in advance.)
See the Family Status Change web page for more information. To learn more about Open Enrollment, visit vu.edu/oe.