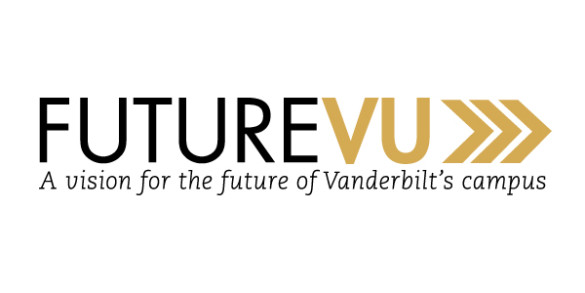 Vanderbilt University's land use plan is entering its second year with a full slate of activities and a new faculty advisory committee to engage the Vanderbilt community in the design and development of the campus. The plan, which has been named FutureVU, is one of Chancellor Nicholas S. Zeppos' primary initiatives.
"FutureVU is driven by a holistic view of our identity and mission. Its end result will be an actionable plan that improves our collegiate environment, supports trans-institutional discovery, builds community and connectivity, promotes equity and inclusion, and is a beacon for sustainable living," Zeppos said. "I am greatly looking forward to the progress we will continue to make this year in partnership with our faculty, students, staff, alumni and the Nashville community as we advance and refine our vision for the future of Vanderbilt's campus."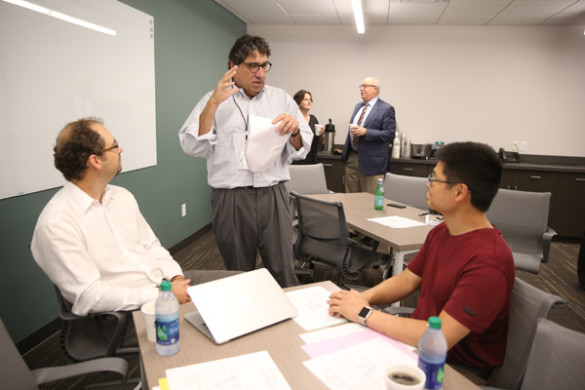 Eric Kopstain, vice chancellor for administration, is leading the planning process in partnership with New Haven, Connecticut, firm Pelli Clarke Pelli Architects. The planning team has developed key principles to guide the process based on feedback and input from hundreds of stakeholders. They include the following:
Vanderbilt is an internationally recognized research university with strong partnerships among its schools.
Vanderbilt believes that diversity and inclusion are integral to its mission.
Vanderbilt is a community of neighborhoods.
Vanderbilt is a historic, multi-layered and vigorous campus.
Vanderbilt is a university that resides in a unique and distinctive park setting.
Vanderbilt is a walkable and sustainable campus.
Vanderbilt is a citizen of Nashville and the region.
"It is critical this process be guided by foundational principles that embody what make Vanderbilt unique and distinctive," Kopstain said. "By focusing on the humanistic values at our core and Vanderbilt's place within the broader local and national context, the ideas and plans arising from FutureVU will stand the test of time. We look forward to continuing to engage with the Vanderbilt community in the months ahead."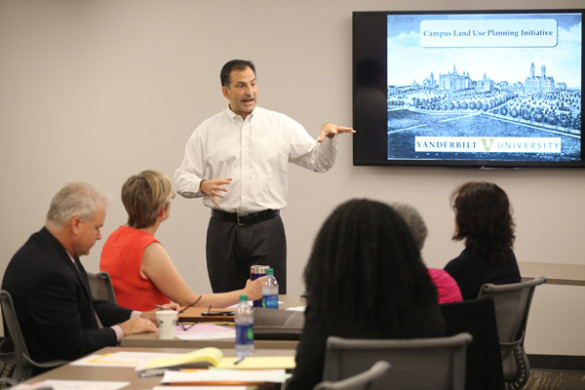 Activities slated for this fall include a town hall meeting on transportation Oct. 28; multiple discussion opportunities with students, faculty and staff; and possible additional town halls and events around topics of interest. Zeppos and Kopstain also will engage with elected officials, community leaders and the private sector to ensure Vanderbilt's significant midtown footprint is developed in partnership with its neighbors and in such a way that it can serve as an incubator to test innovative solutions to design and transit that can be used throughout the city.
As part of the transportation work, the FutureVU team will partner with Mario Avila, director of the Turner Center for Social Ventures at the Owen Graduate School of Management, and Robert Grajewski, director of Vanderbilt's new Innovation Center, on developing solutions related to alternative transportation options for the Vanderbilt community. The partnership will include undergraduate students, graduate students and faculty from a wide variety of disciplines.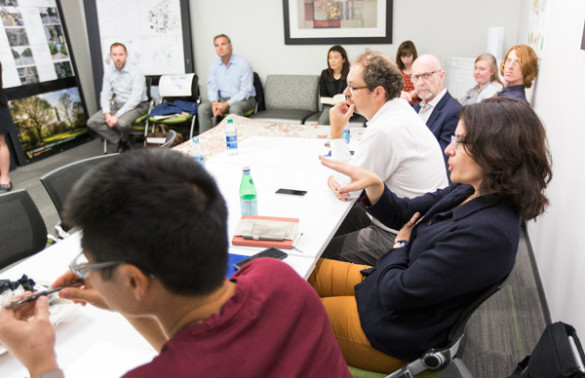 To help guide the overall process, Zeppos has appointed a faculty advisory committee representing all areas of the university. The committee met for the first time Sept. 20 for a daylong planning session. The interactive session included an overview of FutureVU, a review of the process to date, its overarching principles, options proposed thus far, and group activities to engage on specific topics and themes.
The Faculty Advisory Committee members are:
Ellen Armour, E. Rhodes and Leona B. Carpenter Associate Professor of Religion, Gender and Sexuality, Divinity School;
Sandra Barnes, assistant vice chancellor for equity, diversity and inclusion; professor of human and organization development, Peabody College;
Rogers Hall, professor of education, Peabody College;
Suzana Herculano-Houzel, associate professor of psychology, College of Arts and Science;
Rolanda Johnson, associate professor of nursing, School of Nursing;
Jim Lovensheimer, associate professor of musicology, Blair School of Music;
Leah Lowe, associate professor of theatre, College of Arts and Science;
Clare McCabe, professor of chemical and biomolecular engineering, School of Engineering;
Ole Molvig, assistant director for education and research, Vanderbilt Institute for Digital Learning;
Kevin Murphy, Andrew W. Mellon Professor of the Humanities, College of Arts and Science;
Ifeoma Nwankwo, associate provost for strategic initiatives and partnerships, associate professor of English, College of Arts and Science;
Ryoma Ohi, associate professor of cell and developmental biology, School of Medicine;
Dave Owens, professor of the practice of management and innovation, Owen Graduate School of Management;
Efrén Pérez, associate professor of political science, College of Arts and Science;
Craig Philip, research professor of civil and environmental engineering, School of Engineering;
Tina Smith, assistant vice chancellor, Office of the Chancellor;
Claire Smrekar, associate professor of leadership, policy and organizations, Peabody College;
Kyla Terhune, associate professor of surgery, School of Medicine; and
Mike Vandenberg, David Daniels Allen Distinguished Professor of Law, Law School.
Learn more about FutureVU on the chancellor's website, vu.edu/futurevu.