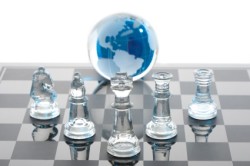 Developing an international strategy to support and promote faculty research, scholarship and creative expression is the charge of a new working group appointed by Provost and Vice Chancellor for Academic Affairs Susan R. Wente.
The working group, which comprises faculty from a wide range of disciplines, will identify Vanderbilt's strengths and existing international ties, assess current and best practices of peer institutions, and identify areas of need and opportunity. The group is charged with developing a strategy that both supports the international research of faculty and raises the global profile of Vanderbilt as a research institution.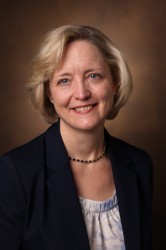 "Vanderbilt's international presence and influence are critical to our mission to 'shape the future of higher education and to foster the creation of knowledge that together improve the human condition,'" Wente said. "Building and expanding Vanderbilt's global reach and international presence is one of the Academic Strategic Plan's cross-theme threads that, along with graduate and professional education, spans each of the plan's four pillars and is critical to our success as a university. I'm grateful to working group co-chairs Ted Fischer and Ingrid Wuerth and to each member of the committee for bringing their energy and insights to this critical task."
Wente has identified four guiding principles for the development of the university's global strategy:
Building a grassroots foundation through partnerships and continued growth of faculty partnership and collaboration with international colleagues;
Leveraging the One Vanderbilt trans-institutional approaches to research, scholarship and teaching to further develop international opportunities;
Enhancing student and faculty scholarship through strategic and aligned investments in education and research; and
Communicating Vanderbilt's global impact by re-inventorying existing international efforts and bringing recognition of these efforts through broader communication.
The working group will seek to leverage and expand upon the university's extensive existing global partnerships, collaboration and teaching. In addition to dozens of partnerships between individual faculty members and centers with international colleagues, Vanderbilt has established key institutional partnerships abroad. These include partnerships with the University of Melbourne, the University of Sao Paolo, Leipzig University and Queens University in Belfast. Individual colleges and schools have also developed partnerships, such as the Americas MBA program at the Owen Graduate School of Management and Peabody College's efforts in Abu Dhabi. In addition, Vanderbilt is home to a federally designated National Resource Center for Latin American Studies, and the Vanderbilt Institute for Global Health in the Medical Center helps promote health in resource-limited regions around the world.
The working group members are:
Ted Fischer, co-chair, professor of anthropology, professor of medicine, health and society,  director of the Center for Latin American Studies, College of Arts and Science;
Ingrid Wuerth, co-chair, Helen Strong Curry Professor of International Law, Law School;
Joy Calico, professor of musicology, Blair School of Music;
Roger Colbran, interim chair and professor of molecular physiology and biophysics, School of Medicine
Xiu Cravens, associate dean for international affairs, Peabody College;
Steven Goodbred, professor of Earth and environmental sciences, College of Arts and Science;
Carolyn Heinrich, professor of public policy and education, Peabody College;
Debra Jeter, professor of accounting, Owen Graduate School of Management
David Kosson, Cornelius Vanderbilt Professor of Engineering, School of Engineering;
Jose Medina, professor of philosophy, College of Arts and Science;
Moses Ochonu, professor of history, College of Arts and Science;
Leong Seow, Distinguished Professor of Hebrew Bible and Vanderbilt, Buffington, Cupples Professor of Divinity, Divinity School; and
Muktar Aliyu, associate professor of health policy, School of Medicine.