Honeybee Algorithm receives Golden Goose Award
by
David Salisbury
Sep. 14, 2016, 6:35 PM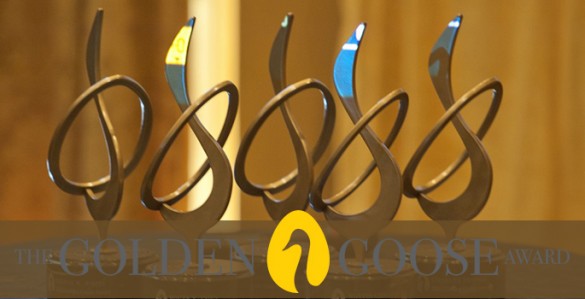 In 1988 Vanderbilt alumnus John Hagood Vande Vate heard a National Public Radio story describing the research of Cornell University biologist Thomas Seeley describing how work is organized in honeybee hives.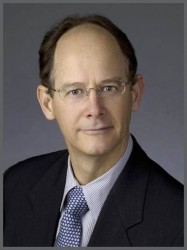 Vande Vate, a professor of systems engineering at Georgia Tech, was intrigued because the story made it clear that the bees faced problems of resource allocation that are similar to those which he and his colleagues faced in their efforts to design and manage complex engineering systems. He mentioned the story to Georgia Tech colleagues Craig Tovey and John Bartholdi III and they became seriously interested…to the point of looking at how honeybee hives operate through a systems engineering lens. In collaboration with Seeley they produced a mathematical model describing the mode of operation that allows the honeybees to maintain stores of nectar under a wide variety of conditions.
Fast forward 10 years. Oxford graduate student Sunil Nakrani walked into Tovey's office and described a problem he wanted to study: What is the most efficient and profitable way to allocate computer servers to respond to ever-changing internet traffic? As Nakrani outlined the problem, Tovey realized that it was strikingly similar to their old honeybee model. With support from the National Science Foundation, the two adapted the old model of how honeybee colonies allocate their foragers among various sources of nectar to create a novel algorithm for assigning computer servers – one that is now used by major web hosting companies in the rapidly growing market worth more than $50 billion.
The significant but unforeseeable impact of this research led to its selection as the latest recipient of the Golden Goose Award.
"The internet is one of mankind's greatest accomplishments, and these scientists studied one of the smallest parts of nature to make it better. America's scientific and research community is the best in the world, and it's no surprise that a Vanderbilt alumnus is leading the way!" commented Congressman Jim Cooper, D-Tenn.
Cooper conceived of the award in order to recognize the enormous and often unanticipated impacts that obscure or odd-sounding federally funded research has had on society—from life-saving medical treatments to game-changing social and behavioral insights to major technological advances.
Awardees are announced through the year, followed by an award ceremony each fall in Washington D.C.
Organizations that founded the award are the American Association of Universities, American Association for the Advancement of Science, Association of Public and Land-Grant Universities, Breakthrough Institute, Progressive Policy Institute, Richard Lounsbery Foundation and the Task Force on American Innovation.