Media Inquiries
Latest Stories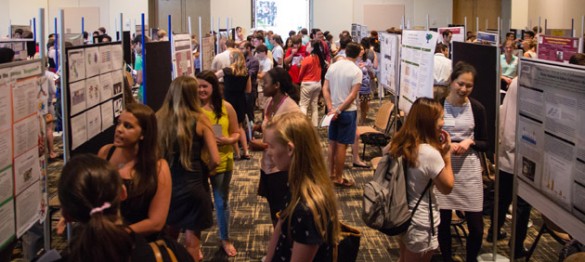 The third annual Vanderbilt Undergraduate Research Fair is scheduled for Thursday, Sept. 22, from 4:30 to 6:30 p.m. at the Student Life Center.
The event will showcase universitywide, interdisciplinary student work through poster presentations set to take place in the Student Life Center ballroom. In addition, a series of panel discussions to provide undergraduates with information on how they can become more involved in research will be held concurrently in the Board of Trust Room.
All Vanderbilt community members are encouraged to attend.
A poster competition will be held and awards handed out to students who give the best overall presentation of their research work. More information can be found on the Vanderbilt Research Fair webpage.
The Undergraduate Research Fair is sponsored by the Vanderbilt Undergraduate Summer Research Program and the Littlejohn Family, the Office of the Provost, and the School of Engineering.