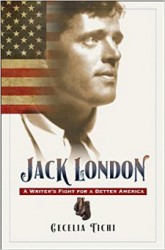 "The House That Jack Built," a stage play by Cecelia Tichi, Gertrude Conaway Vanderbilt Professor of English, will be produced at the 6th Street Playhouse in Santa Rosa, California, Sept. 9-25.
The play centers on a crisis in American novelist and journalist Jack London's life—and the hidden drama that few have known. The script is drawn from research on Tichi's recent book, Jack London: A Writer's Fight for a Better America (University of North Carolina Press, 2015).
"The Call of the Wild" made Jack London famous, and he became the first U.S. author to earn $1 million," Tichi said. "His tumultuous life, public and private, prompted a media frenzy in the first years of the 20th century. As a novelist, a sailor, an adventurer, a sports writer, political pundit, war correspondent, husband and father, London was a man on the world stage."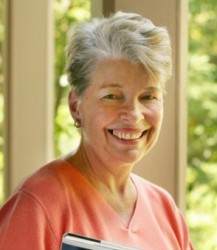 Tichi noted that shaping a raw script into the quality required for a professional theater company is a major challenge. "Fortunately, I had great help from Vanderbilt Theater Department colleagues Phillip Franck and Leah Lowe and Jacob Abell," she said. Abell, who earned a master of theological studies from Vanderbilt Divinity School, has been in several Vanderbilt Theatre productions. Tichi's play was presented in a reading by Middle Tennessee actors at Neely Auditorium last November.
Tichi, who will be in the audience on opening night, will deliver a short talk to the San Francisco Bay Area Vanderbilt alumni chapter when members attend a matinee Sept. 18.