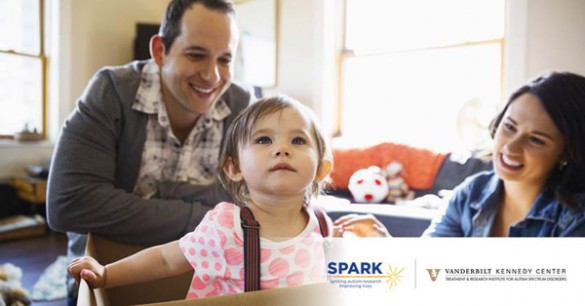 Led by the Vanderbilt Kennedy Center's Zachary Warren, associate professor of pediatrics, the SPARK study is looking for individuals of all ages with a professional diagnosis of Autism Spectrum Disorder (ASD) to become part of the largest autism study ever undertaken in the United States.
Biological parents and full biological siblings (with and without ASD) are invited to participate as well. There's no cost to register, no travel involved and no blood will be drawn. Compensation is valued at up to $50.
SPARK's goal is to dramatically advance the pace of discovery regarding the causes of autism and ultimately develop novel treatments.
Register at www.sparkforautism.org/vu.