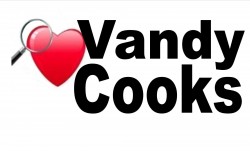 The Vanderbilt Recreation and Wellness Center and Health Plus will present "Fall into Healthy Game Day Eating with Executive Chef Todd Gillam" from noon to 1 p.m. Wednesday, Sept. 21, as part of the next installment of Vandy Cooks. The event will be held in the VRWC demonstration kitchen.
Gillam, executive chef for Vanderbilt University Medical Center, will share his culinary expertise by preparing take-away ideas and recipes for foods to share at all of your upcoming gatherings with family and friends. Gillam's passion for his profession will inspire you, and his creations will delight your palate as you sample his chicken verde flatbread with authentic tomatillo enchilada sauce and more.
Gillam was born outside of Chicago and raised in Tucson, Arizona. He graduated from the Culinary Institute of America in Hyde Park, New York. He has lived in Nashville for 15 years and has served as executive chef for VUMC for more than six years.
Vandy Cooks demonstrations are offered monthly in the VRWC demonstration kitchen to celebrate healthy eating at Vanderbilt.
Contact: Marilyn C. Holmes, (615) 343-2638
marilyn.c.holmes@vanderbilt.edu