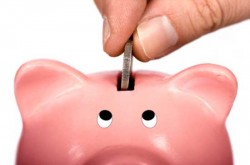 UPDATE: The workshop scheduled for Oct. 27 has been cancelled.
Vanderbilt's retirement plan administrator, Fidelity Investments, will offer two workshops for VU employees in September and October designed to help you more confidently manage your finances and plan for retirement.
Get started and save for the future you
Learn the benefits of saving in your workplace savings plan, how to enroll, and small steps you can take to save more.
Topics include:
How to prioritize your savings
Benefits of saving at work and details about your plan
Prioritizing your savings
Choosing your investments – we'll review the investment options in your plan
Determining your next steps
Sept. 9, 11:30 a.m.
Student Life Center Meeting Room 3, located on the lower level of the Student Life Center
Sept. 30, 11:30 a.m.
Baker Building, 10th floor training room
Download a September workshop flier to post in your area.
Make the most of your retirement savings
Learn how to maximize your retirement savings, ways to save for retirement beyond your workplace savings plan, and steps you can take today to get prepared for retirement.
Topics include:
Have a better understanding of how much savings is "enough"
Strategies to help you save more
Tips to preserve and grow your savings
Employer match and IRS limits on contributions
Oct. 6, 11:30 a.m.
Commons Center 320 A&S Classroom
Oct. 27, 11:30 a.m. — CANCELLED
Student Life Center Board of Trust Room
Download an October workshop flier to post in your area.
If you can't make an event but want help managing finances or planning for retirement, Fidelity has a wealth of articles, on-demand webinars and interactive tools available online anytime in NetBenefits. You also can sign up for a free one-on-one consultation with one of Vanderbilt's two dedicated guidance consultants.