Media Inquiries
Latest Stories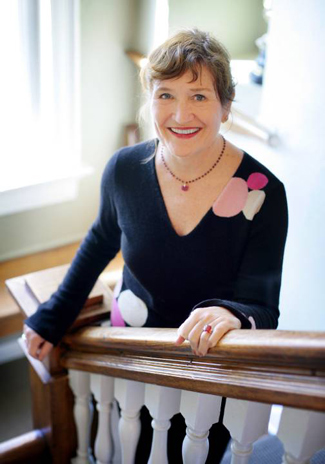 Betty Chiles Nixon, a pioneering civil and women's rights activist who left a lasting mark on Vanderbilt University, its surrounding neighborhoods and the Nashville community, died Aug. 29 from cancer. She was 80 years old.
Nixon was a prominent Nashvillian who worked in community and government relations for Vanderbilt from 1990 to 2007. Her employment at Vanderbilt began as a special assistant in the Office of University Relations and General Counsel, where she addressed policy issues and worked to build partnerships between Vanderbilt with K-12 schools and businesses to improve public education.
In 2000, she was named assistant vice chancellor for the Office of Community, Neighborhood and Government Relations during a reorganization of the Division of Public Affairs.
"Betty was an exemplary leader at Vanderbilt and in the greater Nashville community," said Vanderbilt University Chancellor Nicholas S. Zeppos. "Through her civic leadership and tireless efforts to advance education, civil rights, and to open doors of opportunity for women, she made our city a more progressive, more just, and an infinitely better place to live and work. Betty possessed a unique ability to speak to her times and respond to society's challenges and needs with courage and conviction. Vanderbilt was exceedingly fortunate to benefit from her many talents and her heart for the people of Nashville."
Before she worked at Vanderbilt, Nixon was known as a dedicated public servant with many "firsts" on her resume, including: the first woman to chair the Metro Council's Budget and Finance Committee, the first woman to be a major candidate for Nashville's mayor, and the first woman to manage a statewide campaign in Tennessee (James Sasser, 1988) as well as a presidential campaign in Tennessee (Walter Mondale, 1984).
Nixon was born in Louisville, Kentucky, in 1936 to Mignon and John Chiles. She moved to Nashville in 1942 when her family opened the popular Cross Keys Restaurant downtown. She traced her longstanding advocacy for civil rights to her childhood growing up in West Nashville, where she became aware of the impact of segregation on Nashville's neighborhoods, schools and many other places.
Nixon attended Hillsboro High School and graduated from Harpeth Hall School. She went to Southern Methodist University, where she earned a bachelor of arts in 1958. She was a classroom teacher in Anniston, Alabama, in her early career.
In 1971, she moved to a stone house that had been built in 1927 on 18th Avenue South. She began representing Vanderbilt and its surrounding neighborhoods four years later when she was elected to the Metro Council. She said that she wanted to protect older neighborhoods and to raise her two daughters in an urban-integrated neighborhood. Plans to construct I-440 (later renamed 440 Parkway) raised deep concerns for Nixon and others about the need to protect affected neighborhoods.
Nixon was quoted in a 2007 Vanderbilt Register story at the time of her retirement that she "gave the university fits" opposing the institution's efforts to grow without thoroughly considering the impact on the community. Her persistence and the transformation of the neighborhoods around the university were evidence of her nurturing and energetic leadership.
"[lquote]Betty was a connector and convener who had the unique ability to bring together individuals from all walks of life to discuss and resolve very tough issues,"[/lquote] said Beth Fortune, vice chancellor for public affairs at Vanderbilt. "She demonstrated that talent at Vanderbilt, to be sure, but also in the wider Nashville community. In this day, that ability will be very missed, and we honor and remember our former colleague, friend and leader on a job very well done."
While serving on the Metro Council, Nixon worked in state government and earned a master of business administration from the Owen Graduate School of Management. She left the Metro Council in 1987 to run for mayor, coming in third in a nine-candidate race. She then managed the 1988 re-election campaign of U.S. Sen. James Sasser. During that time, she was diagnosed with lymphoma, and she waged a strong fight against cancer.
Nixon joined Vanderbilt in 1990. She ran for mayor again in 1991, but returned to campus after the campaign ended. She was then appointed by Mayor Phil Bredesen to the Nashville Electric Service board, where she served as chair from 1992 to 1994. She also chaired the Davidson County Election Commission during Mayor Bill Purcell's administration.
Other examples of her leadership include chairing the Tennessee Steering Committee to Improve Mathematics and Science Education and representing Tennessee on the management team of a National Science Foundation grant to improve mathematics and science education in remote counties in Appalachia.
Volunteer boards on which she served included the Bill Wilkerson Center, Tennessee Municipal League, Tennessee Women's Political Caucus, Rochelle Center, Oasis Center, League for the Hard of Hearing, Alcohol and Drug Council of Middle Tennessee, Project PENCIL, and United Way of Middle Tennessee.
She was inducted into the YWCA Academy for Women of Achievement and was awarded the Presidential Award from the Tennessee Community Education Association. She also received achievement awards from the Tennessee Business and Professional Women's Clubs, the National Organization for Women and the Women's Political Caucus, among others.
When she retired from Vanderbilt in 2007, the conference room in the Terrace Place house in which Community, Neighborhood and Government Relations is located was named "The Betty C. Nixon Center for Community Connections."
Nixon continued to remain engaged in community service and political activism the rest of her life, working last year on Megan Barry's successful campaign for mayor.
Nixon was previously married to U.S. District Judge John Nixon. In ­­1994, she married Henry Clark, who was president of Ross, Bryan and Associates, a structural engineering firm. He predeceased her in 2010. She is survived by her brother, John Garland Chiles; and five children: Mignon Elizabeth Nixon, Anne Trice Nixon, Thomas Henry Clark II, Rebecca Clark-Fuller and Susan Lynn Clark.
According to Nixon's family, she donated her body to the Vanderbilt University School of Medicine. A memorial service in celebration of her life will take place later this year.