Vanderbilt Chancellor Nicholas S. Zeppos will host a panel discussion Wednesday, Sept. 14, exploring the 2016 presidential election and the United States' future in the first installment of the Vanderbilt Chancellor's Lecture Series for 2016-17.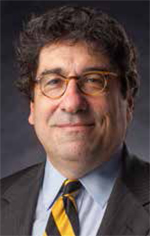 In addition to Zeppos, "Decision 2016: A Look at America's Future" will feature Peggy Noonan, a Wall Street Journal columnist and recipient of the Award for Media Excellence; Eugene Robinson, a Washington Post and MSNBC political analyst and winner of the Pulitzer Prize; and Jon Meacham, Vanderbilt Distinguished Visiting Professor and a Pulitzer Prize-winning presidential historian.
The discussion is scheduled from 6:30 to 7:30 p.m. in Vanderbilt's Langford Auditorium. A reception will precede the talk from 5:30 to 6:30 p.m. in the Langford Auditorium lobby. The event is free and open to the public. Seating is limited and will be available on a first-come, first-seated basis. Tickets and reservations will not be issued for this event.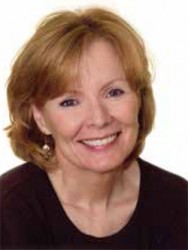 Noonan was a special assistant and speechwriter for President Ronald Reagan. She is currently a columnist for The Wall Street Journal, where her weekly column, "Declarations," has run since 2000. She is the author of eight books on American politics, history and culture, including the bestsellers What I Saw at the Revolution (1990) and When Character Was King (2001). She is one of 10 historians and writers who contributed essays on the American presidency for the book Character Above All (1999). Her most recent work is The Time of Our Lives: Collected Writings (2015). In 2010, she was given the Award for Media Excellence by the living recipients of the Congressional Medal of Honor.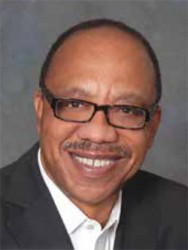 Robinson writes a twice-weekly column on politics and culture for The Washington Post, contributes to the PostPartisan blog, and hosts a weekly online chat with readers. In his three-decade career at the Post, he has been a city hall reporter, city editor, foreign correspondent in Buenos Aires and London, foreign editor, and assistant managing editor in charge of the paper's style section. In 2009, he received the Pulitzer Prize for his commentary on the 2008 presidential race. He is the author of Disintegration: The Splintering of Black America (2010), Last Dance in Havana (2004), and Coal to Cream: A Black Man's Journey Beyond Color to an Affirmation of Race (1999).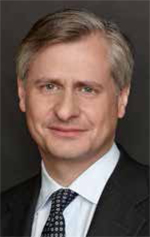 Parking for the Sept. 14 event will be available in the 25th Avenue Garage, located near the intersection of 25th and Highland avenues. Please use the Highland Avenue entrance to the garage and park in any non-reserved spaces.
The Vanderbilt Chancellor's Lecture Series strives to connect the university and the Nashville community with intellectuals who are shaping our world. For more information about the series, visit the Chancellor's Lecture Series website, email cls@vanderbilt.edu, call (615) 322-0885, or follow on Twitter @VUCLS.