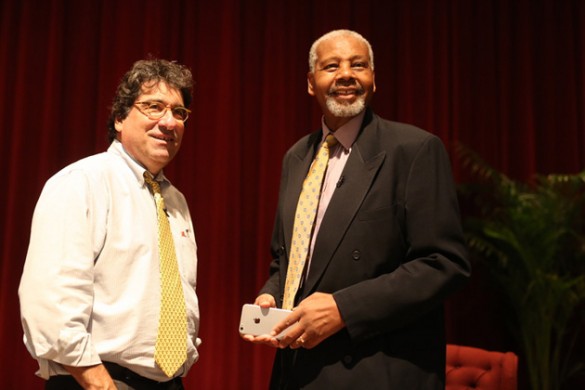 If you see students wandering around campus looking down at their phones, they may not be playing Pokémon Go. This year, faculty and staff at The Martha Rivers Ingram Commons are kicking off the newly revised Vanderbilt Visions curriculum for first-year students with an interactive activity that will give students, faculty, staff and visitors to campus an opportunity to learn more about African American athletics pioneer and Vanderbilt alumnus Perry Wallace.
Using their smartphones, first-year students will be able to scan QR codes to take an interactive tour of campus that will both help familiarize them with their new home and with the campus experiences of Wallace—the subject of a shared reading they completed over the summer in preparation for their arrival at Vanderbilt.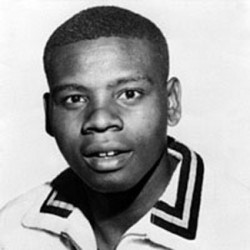 The QR code tour highlights key landmarks and spaces across the university described in The New York Times bestselling book Strong Inside: Perry Wallace and the Collision of Race and Sports in the South. The university mailed Strong Inside to all first-year students as the 2016 Commons Reading—a text the students are requested to read prior to their first semester at Vanderbilt as a foundation for a communitywide, meaningful dialogue that begins during orientation and continues throughout the year. Written by Vanderbilt College of Arts and Science alumnus Andrew Maraniss, the book chronicles Wallace's time as an engineering major who, as a member of the Vanderbilt Commodore basketball team, became the first African American to play varsity basketball in the Southeastern Conference. Those taking the interactive tour will visit locations that played a major role in Wallace's life while he was a Vanderbilt student in the 1960s.
"We've traditionally tried to organize a version of a campus tour for our incoming first-year students," said Vanessa Beasley, dean of The Ingram Commons. "It's probably a cliché, but it's true that one of the challenges for first-year students on campus is finding their way around. This year, we're making that activity more meaningful by connecting it directly to the reading."
During the week of Aug. 29, first-year students and their student and faculty VUceptors—mentors for first-year students who are chosen through a selective application process—will travel across campus, smartphones in hand, to scan the QR codes that in most cases will be located on the front doors of the buildings included in the tour. The codes are linked to audio files recorded by Maraniss and returning Vanderbilt sophomores, juniors and seniors, in which they share information from the book about some of Wallace's key moments and relationships on campus. Natalee Erb, assistant director for student initiatives at The Ingram Commons, created the tour with assistance from the VUcept Executive Board.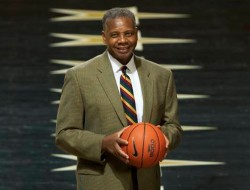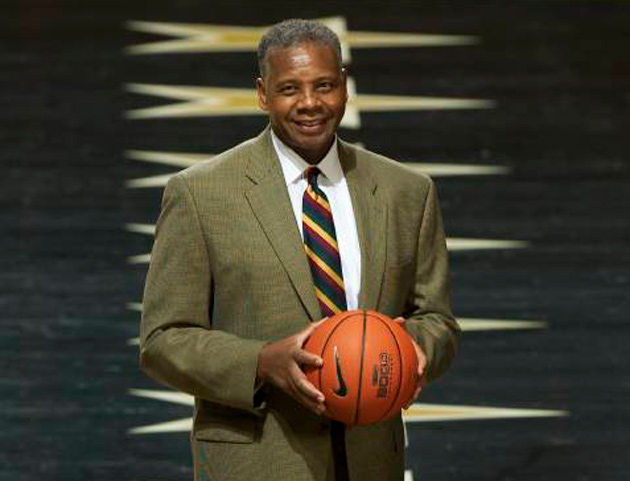 Other members of the Vanderbilt community as well as visitors to campus also will be able to take the walking tour by scanning the QR codes at the various sites during the week of Aug. 29.
Following that week, the tour will only be available online, where an interactive map will allow users to click on the map to read and hear audio files about Wallace's experiences related to each campus location.
"When we began to think of the gift of Strong Inside, we realized that an interactive tour gives us the opportunity to make history come alive by showing students locations and individuals depicted in the story," Beasley said.
Beasley cited Vanderbilt's fifth chancellor, Alexander Heard, as an example of someone whom students can learn about through the tour. Heard, who led the university during the 1960s and 1970s, helped pave the way at Vanderbilt for recruiting Wallace and other pioneering African American undergraduates.
"As a Vanderbilt undergraduate student in the 1980s and again as a faculty member since 2007, I've walked by the Jean and Alexander Heard Library many times," Beasley said. "Reading the book has since allowed me to make the connection that there's evidence of Chancellor Heard's courage—and the courage of many others—all around campus. These people took chances, and they made major, courageous contributions to the university."
In fall 2015, Beasley, in partnership with Provost Susan R. Wente, began thinking about ways in which the Vanderbilt Visions curriculum could do a better job of introducing first-year students to topics of diversity, equity and inclusion.
Beasley says Strong Inside offers the opportunity to explore larger issues of race through a Vanderbilt lens.
"The gift of Strong Inside as The Commons Reading is that it enables us to look critically at our own past with regard to inclusion on this campus, and it allows us to use that information as a springboard to look at how far we've come and how far we have to go," she said.