Enjoy Vanderbilt night under the stars at Shakespeare in the Park
by
Ann Marie Deer Owens
Aug. 22, 2016, 9:23 AM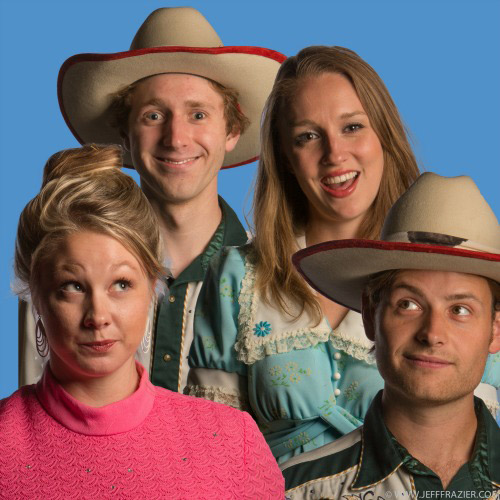 The Nashville Shakespeare Festival is performing two of the Bard's most beloved works—The Comedy of Errors and Macbeth—for the next four weekends during its 29th season of Shakespeare in the Park.
While all of the performances are free and open to the community, faculty, staff and students are encouraged to come to Centennial Park Saturday, Aug. 27, when a limited number of bench seats will be reserved for the Vanderbilt community to see A Comedy of Errors. Guests are encouraged to arrive early for the best seating, with lawn chairs and blankets permitted in designated spaces. A $10 donation per person is suggested.
Leah Marcus, Edwin Mims Professor of English in the College of Arts and Science, will deliver a pre-show lecture as part of the festival's "Talking Shakespeare" series beginning at 6 p.m. on Vanderbilt night. Various food trucks will serve food and drink, with the pre-show entertainment starting at 6:30 p.m. The performance will begin at 7:30 p.m.
"We are happy to bring two of Shakespeare's revered and contrasting works to the stage for this season of Shakespeare in the Park," said Denice Hicks, executive artistic director of the Nashville Shakespeare Festival. "Each production offers a new artistic interpretation of the well-known plays and are performed by local artists."
The Comedy of Errors, Shakespeare's shortest play, gets a uniquely Nashville spin with original music by David Olney, Lari White, Stan Lawrence and Jack Kingsley. The show is one of the festival's signature works, as it is set in 1960s Nashville. This family-friendly performance is directed by Hicks. The Comedy of Errors will be performed Aug. 27-28, Sept. 3-5, Sept. 10-11 and Sept. 15-18.
The performance of Macbeth is set in modern times and performed by the Nashville Shakespeare Festival Apprentice Company, featuring young professionals and local high school and college student actors who have received training by the festival. The performance is played in the round, and parental guidance is advised. Macbeth will be performed Aug. 25-26, Sept. 1-2 and Sept. 8-9.
The Nashville Shakespeare Festival, founded in 1988, educates and entertains the mid-South community through high-quality Shakespearean experiences. For more information on its programming, visit the festival's website or call 615-255-2273.