Media Inquiries
Latest Stories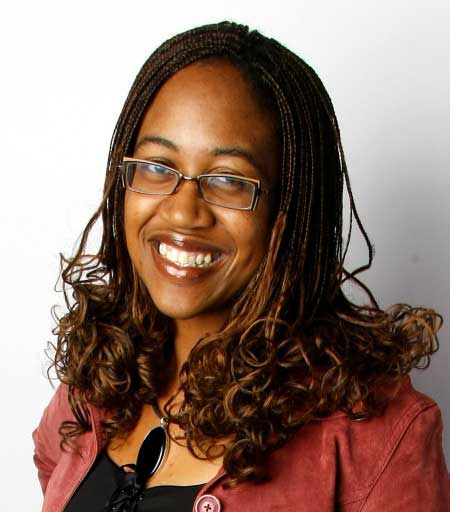 Associate Professor of English Ifeoma Kiddoe Nwankwo has been named to the newly created position of associate provost for strategic initiatives and partnerships, Provost and Vice Chancellor for Academic Affairs Susan R. Wente announced today. Nwankwo, who is also associate professor of teaching and learning and director of American Studies, will begin a three-year term immediately.
"At the heart of our success and our promise as a university is our constant effort to build connections across disciplines to enrich our teaching and identify new ways to solve the most vexing problems facing our society. We created this role to provide additional focus on building connections across the humanities, social sciences, and physical and life sciences in support of all of our strategic initiatives," Wente said. "Ifeoma's experience in her own research and teaching and in her service to the university make her the ideal person to help lead these efforts. I look forward to working with her to further forge connections that enliven implementation of the Academic Strategic Plan."
Nwankwo will report to the provost and will work with colleagues in the Office of the Provost, deans and faculty in all schools and colleges, and other campus academic leaders to enhance the university's efforts and outcomes in strategic initiatives.
"I thank Provost Wente for this opportunity to have an even more direct and broader impact on the present and future of our university. The Academic Strategic Plan provides a fantastic framework for advancing innovation and inclusive excellence across disciplines," Nwankwo said. "I look forward to working with the provost and other colleagues in her office as well as with deans, faculty and students from across the campus to identify, assess and advance the impact of existing initiatives and partnerships, to help take nascent ones to the next level, and to develop new ones."
Nwankwo will focus on developing strategies to engage all corners of campus in strategic initiatives ranging from the launch of the Innovation Center to the creation of Trans-Institutional Programs and University Courses.
Another important area of focus will be facilitating academic partnerships that support the university's strategic mission. She will work with the deans to assess Vanderbilt's current partnerships with local colleges and universities and recommend new or enhanced partnerships with these and potentially other national universities.
Nwankwo also will serve as an Office of the Provost representative on the Land Use Planning Committee and the Graduate/Professional Student Housing Planning Committee. In addition, for the 2016-17 academic year, she is a Chancellor's Higher Education Fellow.
Having joined Vanderbilt in 2006, Nwankwo earned her Ph.D. in English from Duke University in 1999, with certificates in Latin American studies and African and African American studies.
Her research centers on intercultural and intergenerational relations, particularly as they surface in the literary texts, oral narratives and popular music of Afro-descendants in the United States, Caribbean and Latin America. Her publications include Black Cosmopolitanism: Racial Consciousness and Transnational Identity in the Nineteenth-Century Americas; "Bilingualism, Blackness, and Belonging: The Racial and Generational Politics of Linguistic Transnationalism in Panama"; and "Race and Representation in the Digital Humanities: An Inter-American Case Study." Her edited volumes include Rhythms of the Afro-Atlantic World (co-edited with Mamadou Diouf of Columbia University); African Routes, Caribbean Roots, Latino Lives; and, most recently, Globally Engaged Scholarship, Pedagogy, and Creative Practice, a special issue of Public: A Journal of Imagining America, co-edited with Jan Cohen Cruz and Jeff Hou.
Nwankwo is the founding director of Voices from Our America, an international project linking academic research, K-12 curriculum development and community engagement, and of The Wisdom of the Elders, an initiative focused on revealing and recognizing older adults' life- and soul-sustaining wisdoms and productively incorporating them into K-12, undergraduate, graduate and health professions education. She is the principal investigator and lead faculty member of the related Wisdom Working Group, a trans-institutional program.