Media Inquiries
Latest Stories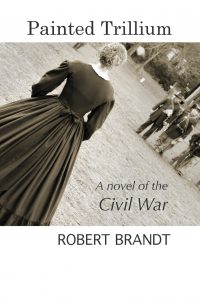 Painted Trillium by Robert Brandt, LLB'66 (2016, Wandering in the Words Press)
The Civil War snuffs out life as Carrie Blaylock knows it, taking her father, her brother and the man she planned to marry. The war also pulls back the curtain of convention, exposing Carrie's deepest desire: to make her own way in life beyond the confines of domesticity. The novel is set in 1863 during the Union Army of the Cumberland's stay at Murfreesboro, Tennessee—one of the longest occupations by a Federal army in one place in the South.
---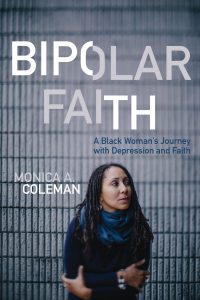 Bipolar Faith by Monica A. Coleman, MDiv'98 (2016, Fortress Press)
In this memoir, Coleman examines the ways that the legacies of slavery, war, sharecropping, poverty and alcoholism mask a family history of mental illness. Those same forces accompanied her into the black religious traditions of Christian ministry, all while she wrestled with her own bipolar disorder. Only in facing her illness was she able to live faithfully with bipolar disorder, and in the process, discover a new and liberating vision of God.
---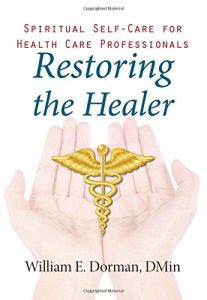 Restoring the Healer: Spiritual Self-care for Health Care Professionals by William "Bill" Dorman, MDiv'70 (2016, Templeton)
Long hours and the literal life-and-death nature of the medical field create expectations to not only be on call at all hours, but to be at one's best, even at 3 a.m. after a 20-hour shift. So much energy is devoted to the care of others that self-care is forgotten. Yet research confirms that self-care is needed, not only for personal sanity but also for quality of work. To both the spiritually active and the spiritually resistant, hospital chaplain William Dorman offers a guide to understand a more comprehensive, full-bodied self-care.
---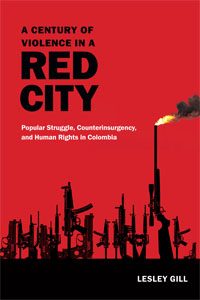 A Century of Violence in a Red City by Lesley Gill, professor of anthropology (2016, Duke University Press)
Like much of Colombia, the city of Barrancabermeja came to be dominated by alliances of right-wing politicians, drug traffickers, foreign corporations and paramilitary groups, giving rise to a pernicious form of armed neoliberalism that effectively decimated the city's social networks, destabilized life for its residents, and destroyed its working-class organizations. As a result, community leaders are now left clinging to the toothless discourse of human rights, which cannot effectively challenge the status quo. Gill captures the grim reality and precarious future of Barrancabermeja and other places ravaged by neoliberalism and violence.
---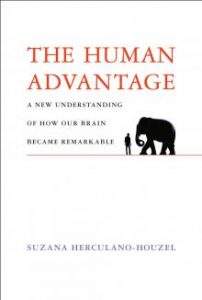 The Human Advantage by Suzana Herculano-Houzel, associate professor of psychology (2016, MIT Press)
Humans have developed cognitive abilities that outstrip those of all other animals, not because we are evolutionary outliers, but because we have more neurons in the cerebral cortex than any other animal. This is thanks to our ancestors' invention, some 1.5 million years ago, of a more efficient way to obtain calories: cooking. Because we are primates, ingesting more calories in less time made possible the rapid acquisition of a huge number of neurons in the still fairly small cerebral cortex—the part of the brain responsible for finding patterns, reasoning, developing technology and passing it on through culture.
---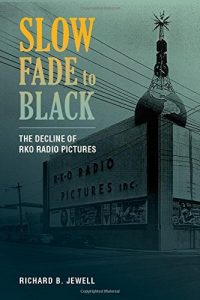 Slow Fade to Black: The Decline of RKO Radio Pictures by Richard B. Jewell, BA'67 (2016, University of California Press)
This second volume, which began with RKO Radio Pictures: A Titan Is Born, published in 2012, charts the studio's fortunes, which peaked during World War II, declined in the postwar period, and finally collapsed in the 1950s. Drawing on hard-to-access archival materials, Jewell chronicles the period from 1942 to the company's demise in 1957. In addition to featuring an extraordinary cast of characters, the RKO story describes key aspects of entertainment history: Hollywood's collaboration with Washington, film noir, censorship, the House Un-American Activities Committee, the rise of independent film production, and the impact of television on film.
---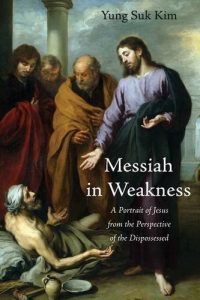 Messiah in Weakness: A Portrait of Jesus from the Perspective of the Dispossessed by Yung Suk Kim, PhD'06 (2016, Cascade Books)
Kim offers a new portrait of Jesus who is both weak and strong, and empowered to bring God's rule, replete with mercy, in the here and now. Arguing against the traditional view that the strong Jesus identifies with the weak, Kim demonstrates that it is the weak Jesus who identifies with the weak. The paradoxical truth with Jesus is because he is weak, he is strong. In the end, Jesus dies a death of paradox that reveals both his ultimate weakness that demands divine justice and his unyielding spirit of love for the world and truth of God.
---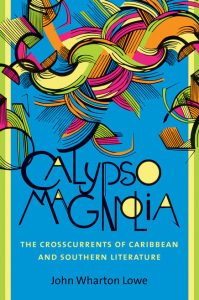 Calypso Magnolia:  The Crosscurrents of Caribbean and Southern Literature by John Wharton Lowe, BA'67 (2016, University of North Carolina Press)
Lowe remakes the map of American culture by revealing the deep, persistent connections between the ideas and works produced by writers of the American South and the Caribbean. Lowe demonstrates that a tendency to separate literary canons by national and regional boundaries has led critics to ignore deep ties across highly permeable borders.
---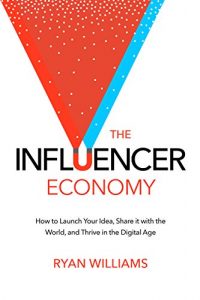 The Influencer Economy: How to Launch Your Idea, Share It with the World, and Thrive in the Digital Age by Ryan Williams, BS'00 (2016, Ryno Lab)
The three primary steps to success in the "Influencer Economy"—launch, share and thrive—can be applied to both business and life. Williams relates the stories of more than a dozen people who turned their visions, ideas and hobbies into influential and profitable digital media empires. The book provides "Influencer School Lessons" derived from each individual's journeys, as well as specific actions that readers can take to follow on the way to launching their own ideas into the online universe.
---