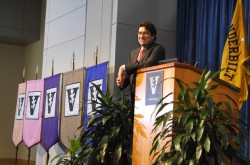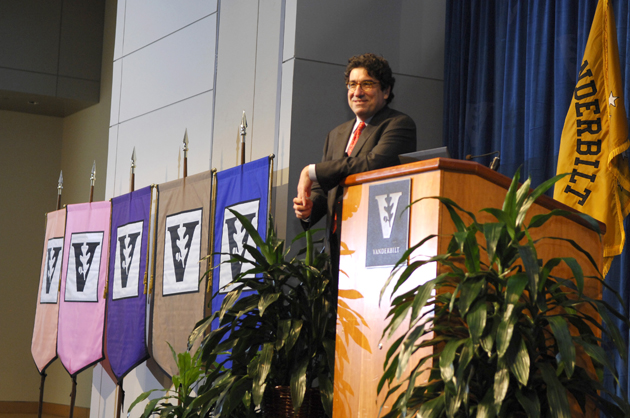 K. Arthur Overholser, senior associate dean of the School of Engineering and professor of biomedical engineering and chemical engineering, will open the 2016 Fall Faculty Assembly with his presentation "Vanderbilt, 1961-2016."
The annual assembly is scheduled for 4:10 p.m. Thursday, Aug. 25, at the Student Life Center.
Welcoming remarks will be provided by Faculty Senate Chair Charlene M. Dewey, associate professor of medical education and administration and associate professor of medicine.
Chancellor Nicholas S. Zeppos will deliver his bi-annual address and present several of the university's highest honors to faculty, including the Earl Sutherland Prize for Achievement in Research, the Thomas Jefferson Award and the Chancellor's Awards for Research. He also will recognize professors celebrating 25 years of service to the university.
A reception will be held immediately following the assembly in the Student Life Center Board of Trust Room.