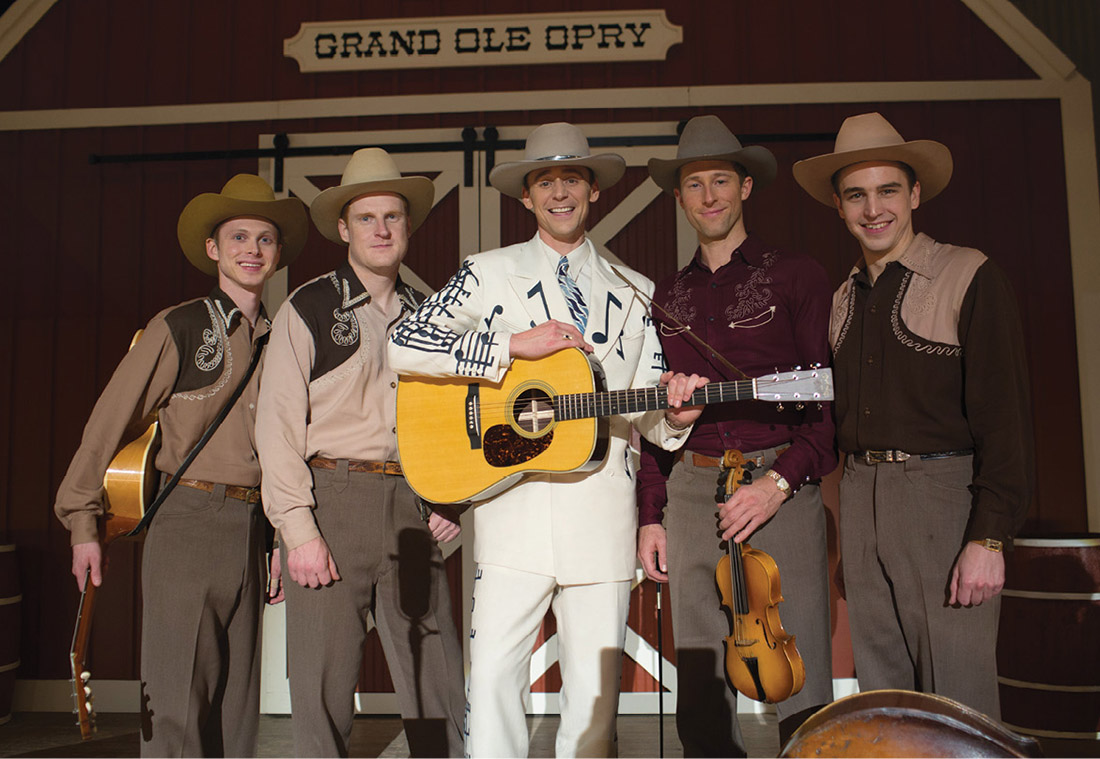 Bassist Michael Rinne, BMus'10, is a busy guy. He has recorded with artists Caitlin Rose, Jack White and Andrew Combs, and has toured with Steelism, Mark O'Connor and, most recently, Emmylou Harris and Rodney Crowell. Now he is featured in the recently released Hank Williams biopic I Saw the Light, backing up lead actor Tom Hiddleston.
"I started out recording the soundtrack for the film, met the director, and got cast as Lum York, the bass player in Hank Williams' band, The Drifting Cowboys," Rinne says.
These are opportunities any musician would dream of. But Rinne says the daily process of each project in which he's involved is what brings him the most fulfillment as a musician—watching the music evolve and getting to be part of it.
"Every day is different," he says. "I'm always working on multiple projects. Sometimes I'm getting up for a 4 a.m. lobby call, driving to the airport, flying to a different country, and going straight to sound check on no sleep. Which sounds really 'rock 'n' roll', but it's not—it's really just exhausting!"
He also produces, writes and co-writes songs, and plays bass on many other artists' demos and records.
"I'm finding that I'm really in love with the process. If you don't love the process, then it will be a tough road," Rinne says. "And you've got to be comfortable with rejection. For every big gig I've had, there have been 10 great gigs that I came close to and, for whatever reason, didn't get the call."
What has he learned along the way that has been most important in maintaining motivation and a successful music career?
"'Must be present to win,'" he says. "You have to show up every day. The life of any creative professional is a difficult one. It's not consistent in quantity of work or financially. It requires you to be present and self-aware."
—Molly Jewell
---