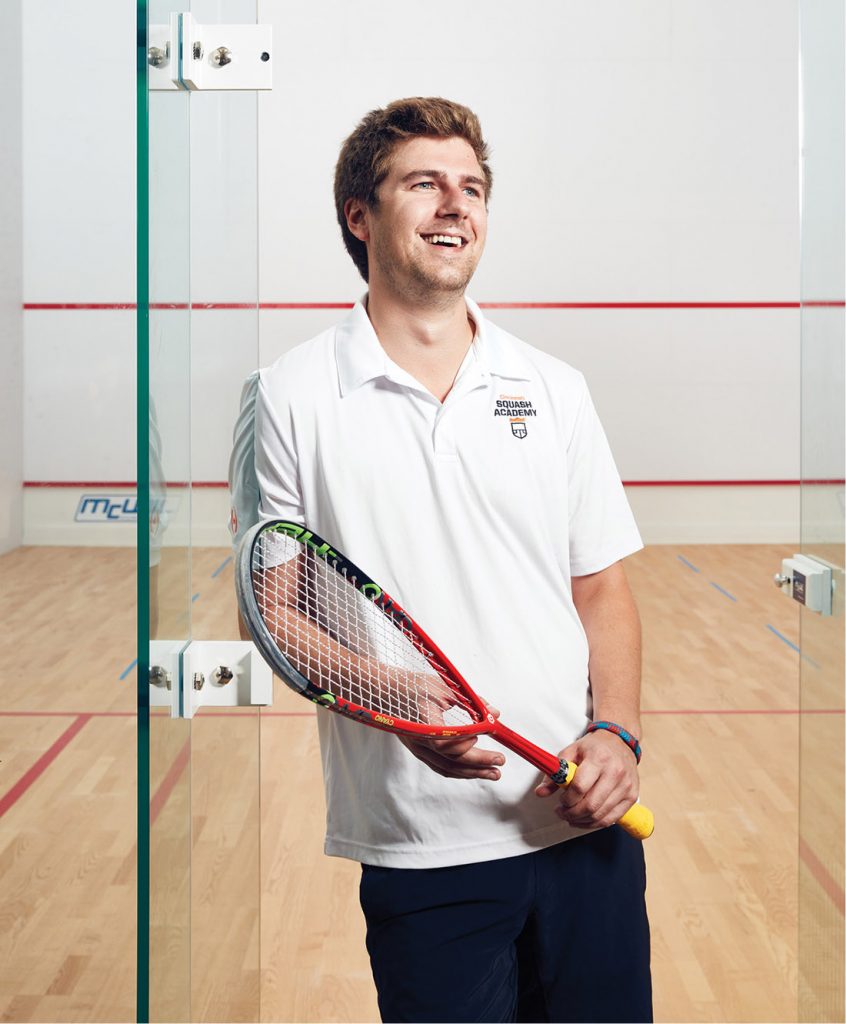 In 2014, Austin Schiff was named the first executive director of the Cincinnati Squash Academy, a nonprofit that seeks to transform talented students in underserved communities into scholar-athletes. He was only 24 years old. His charge: to build an organization from the ground up.
"My first day, I put on my slacks and my shoes, and I didn't get any emails or calls. I remember I reached out to the board of directors, and they told me, 'Just go. Just start,'" says Schiff.
So that's what he did. He built a payroll system, developed a marketing platform and learned finances. And he relied on his executive team, board, friends, family and partners in Cincinnati for help.
"That first year, there was a lot of putting on the hat of humility and saying, 'Hey, I don't know how to work QuickBooks.' I was bothering everybody," says Schiff. "A lot of the learning, though, just involved me sitting in the office, hoping I wouldn't delete the entire website when I was trying to learn how to code."
Today, Cincinnati Squash Academy is a growing and successful organization, with more than 40 students enrolled in its intensive year-round program that combines the practice and playing of squash with academic tutoring, cultural enrichment and community service. CSA focuses on squash because it can open doors of opportunity for those who play it; squash is played primarily at universities and preparatory schools. Several students in the program already have earned scholarships to a prestigious Cincinnati preparatory school.
An avid squash player himself, Schiff had been captain of the Vanderbilt squash team, a club sport, and helped lead it to a division and national title. The double major in English and philosophy graduated in 2012. Schiff gives back to Vanderbilt because the university was important to him—as well as to his father and sister, who also are alumni.
In particular, Vanderbilt prepared him to tackle the challenges of leading a startup.
"Vanderbilt taught me that you need to put in the hours," he says. "My first year, I was on academic probation because I didn't know what I was doing. But by my senior year, I was taking 400-level classes and making honor roll. That gave me the confidence of knowing that even if you don't know how to do something, if you keep at it, then you'll figure it out and will improve."
—BECCA JENSEN
---