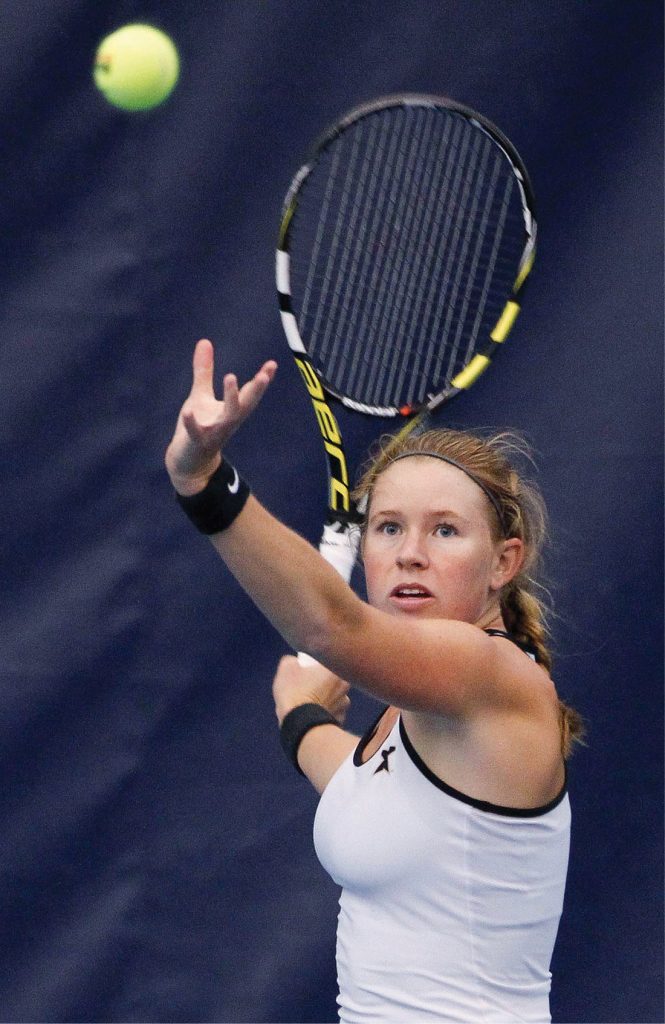 The Vanderbilt women's tennis team advanced to the Final Four in Tulsa, Oklahoma, in an attempt to repeat their national championship, but ended the season with a loss to Stanford. The Commodores, the No. 6 overall seed in the NCAA Tournament, ended with a 23–6 record. Senior Frances Altick, BA'16, and junior Sydney Campbell were both named ITA All-Americans.
The men's golf team advanced to the Elite Eight for the second straight season—and second time in school history. Junior Matthias Schwab earned first-team All-America honors, and Will Gordon and Patrick Martin were two of the five members on the Freshman All-America team.
Junior Simone Charley shined at the NCAA Outdoor Championships, earning first-team All-America honors and finishing second nationally in the triple-jump with a leap of 45-02.25. Charley also was the leading scorer for the Commodores women's soccer team in the fall.
Schwab and Charley were named Vanderbilt's 2015–16 Athletes of the Year, and both are nominees for SEC Athlete of the Year.
---