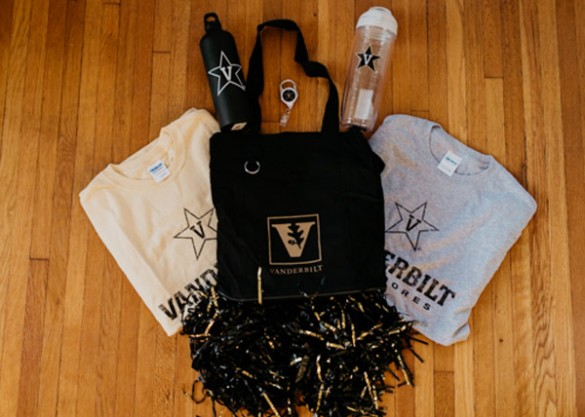 Vanderbilt University's Trademark Licensing office and Procurement Services will host a supplier fair from 11:30 a.m. to 3 p.m. Tuesday, Aug. 30, at the Student Life Center ballroom.
Come meet 30 of Vanderbilt's approved merchandise suppliers as they showcase a variety of products. Anyone with departmental responsibility for purchasing merchandise for internal use or to promote the university or Vanderbilt University Medical Center is invited to attend this free event. No registration is necessary. Students who purchase Vanderbilt merchandise for their respective student groups are also welcome to attend.
A number of food vendors will be on hand to offer catering ideas and hand out free samples. Fair attendees must visit eight merchandise supplier booths before visiting the food vendor booths.
Earlier this year, Vanderbilt awarded a restricted number of master agreements to suppliers to market and sell promotional products, apparel and other related items to students, faculty and staff within the university and the Medical Center. See the complete list of licensed internal campus suppliers.
Those who attend the Aug. 30 supplier fair may enter to win Vanderbilt prizes. Don't forget to bring your business cards to share with the exhibitors and caterers and to enter prize drawings.
Questions?
Please contact Mary Ann Daniel-Kaszuba at maryann.daniel-kaszuba@vanderbilt.edu.