Media Inquiries
Latest Stories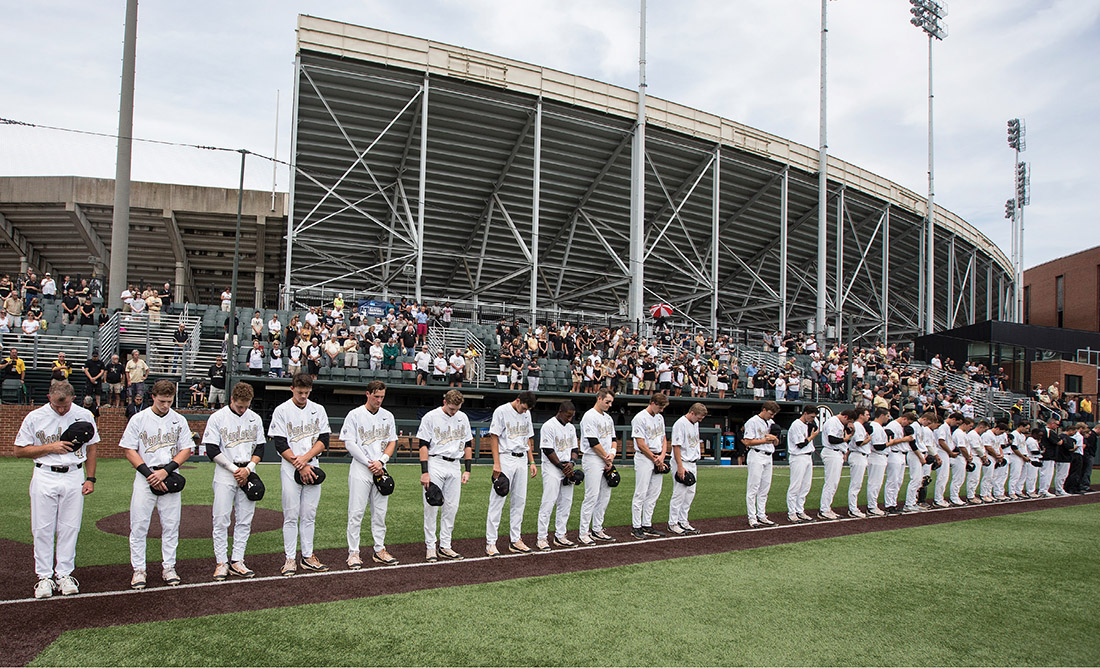 By the end of his first year, Donny Everett—Vanderbilt's hard-throwing, right-handed pitcher—had already become one of the most beloved student-athletes on campus.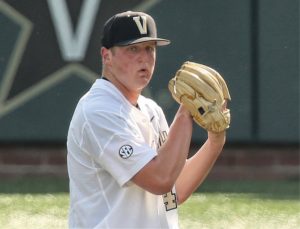 Then, in early June, on the eve of the NCAA Regional tournament played on campus at Hawkins Field, the unthinkable happened. The Clarksville, Tennessee, native drowned at Normandy Lake, about 70 miles southeast of Nashville.
Two days later Vanderbilt, the No. 1 seed, bowed out of the tournament with losses to Xavier and Washington, the team still in shock about Everett's death.
"The games for us were very tough," Vanderbilt Head Coach Tim Corbin said after the 9–8 loss to Washington. "I'm proud of the kids. They were all dragging around a 100-pound weight while they were playing."
Three days later, hundreds from the Vanderbilt community, including Chancellor Nicholas S. Zeppos, friends, teammates, coaches and teachers, joined Everett's family at Faith Outreach Church in Clarksville to mourn the loss of the 19-year-old.
Everett arrived at Vanderbilt last fall as one of the top recruits in the nation after turning down a reported $2.5 million bonus to sign with the Milwaukee Brewers.
"Barring injury, Everett was a slam-dunk, first-round prospect," says JJ Cooper, managing editor of Baseball America. "He would have been a first-rounder coming out of high school if not for his strong commitment to Vanderbilt. He had one of the best fastballs in last year's draft class."
Everett missed the first two months of his freshman season with an injury but was emerging as a key contributor late in the season. His last pitch, thrown in the ninth inning of Vanderbilt's 7–0 win over Missouri during the SEC Tournament, was clocked at 101 mph.
"You can make an easy statement that he was going to be the next great one [at Vanderbilt]," says Corbin, whose program has produced 11 first-round picks in the last 11 years.
Everett's talent was apparent to anyone who watched him pitch, but it was his character off the field that made him so special. Corbin says Everett represented what the team is all about. "He is a positive life force. Easy to be around. He's happy. If our team is having fun somewhere, he is in the middle of it," Corbin says. "The kids just loved him."
Everett's Commodore teammates served as pallbearers at his funeral. He was buried in his white Vanderbilt uniform.
"We are going to celebrate him for a long period of time," Corbin says, "and we are going to mourn him for a long period of time."
To honor Everett's memory, generous fans and supporters have established the Donny Everett Scholarship. The scholarship will support deserving student-athletes in the sport of baseball.
—MITCH LIGHT, BA'93
---